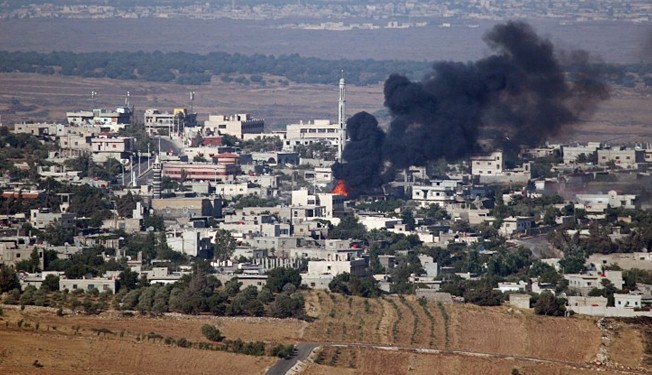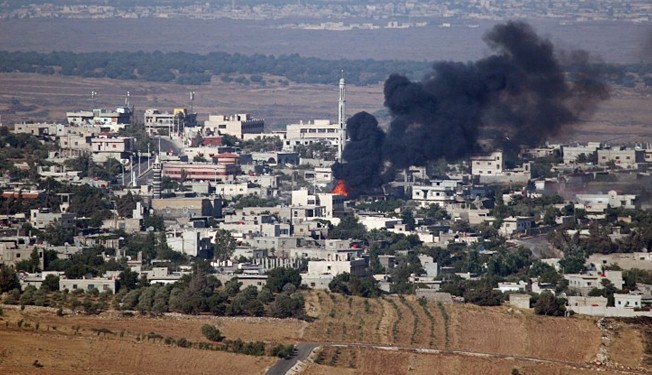 Washington is pressing the Israeli regime to attack Syrian troops in a bid to hinder their offensives against CIA-trained insurgents in the Golan Heights.
Western diplomatic sources said the administration of President Barack Obama has urged Tel Aviv to halt the advance of Syrian army troops against US-trained insurgents in the Golan Heights area.
The sources said the US-veted militants, trained in an American base in neighboring Jordan before deployment into Syria, reached the divided Golan Heights last month.
The Americans want Israel to stop a Syrian column from reaching militant-held areas of the Golan, particularly where the Jordanian-based extremists are located, a source told Middle East Newsline.
The sources further elaborated that this marked the first US request from the Israeli military to intervene in Syria. They noted, however, that Obama and his aides had previously warned the Israeli regime to refrain from striking Syria.
CIA operatives in Joradan have been training more than 1,000 Syria-bound insurgents in a program financed by Saudi Arabia. The rebels, facing resistance by pro-government militia forces in southern Syria, have failed in two operations to establish strongholds inside Syria.
The US-trained militants were said to have captured a Syrian Army outpost at Tel Al Ahrar in the Golan Heights. The sources said the outpost contained 250 Jordanian-based militants, with another 250 militia members in the rest of the Golan Heights.
With the exception of Quneitra, the US-trained insurgents were believed to have control over most of the Syrian portion of the heights, which amounts to 600 square kilometers.
At this point, according to the report, the Israeli regime has not responded to the US request.
The sources said Israel's military and intelligence community did not want a confrontation with Syrian government forces as they have eliminated rebel strongholds throughout central and western Syria.