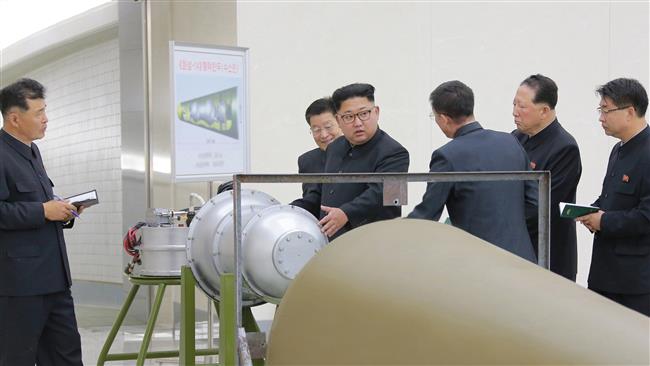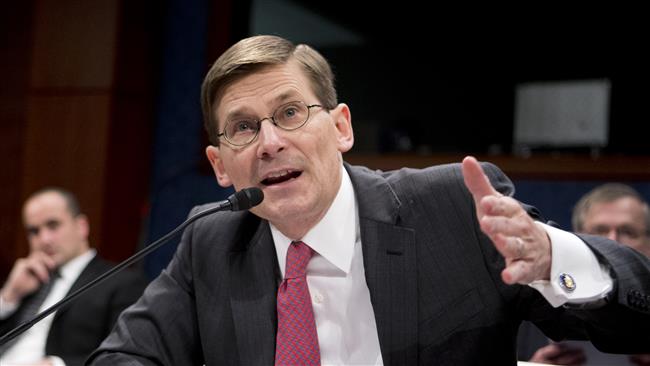 A former top CIA official has warned the United States that a military attack against North Korea will have "devastating consequences" but "no guarantee of success."
US President Donald Trump said on Sunday that the US is ready to use the "full range" of capabilities, including nuclear arsenal, at its disposal in dealing with North Korea, after the country conducted a test of a hydrogen bomb that could be placed on an intercontinental ballistic missile.
Meanwhile, Secretary of Defense James Mattis threatened North Korea with a "massive military response," but he stopped short of threatening the country with a nuclear attack.
Michael Morell, who served as acting and deputy director of the CIA, told CBS News on Monday that the United States faces two choices on North Korea.
"One is a military attack with devastating consequences and no guarantee of success, and the other is acceptance of where they are and where they're going with containment and deterrence. I think the latter makes the most sense. I think that's where we'll end up," Morell said.
US intelligence officials have not yet confirmed whether the North Korean test was actually a hydrogen bomb, but Morell said it probably was.
"The US intelligence community has been all over this program for the last 25 years," he said. "We've predicted accurately how it would evolve and why Kim Jong-un would want to do this. So there isn't anything that we've seen in the last, I'd say five years, that has been a surprise. It's all been predictable."
'Test was 10 times stronger than last one'
The former CIA official said the test was about "10 times stronger" than North Korea's last one, and advised the Trump administration to avoid provocative rhetoric on North Korea because that could lead to dangerous consequences.
"Most wars don't start with intent. Most wars start because people stumble into them. Mistakes are made. It's the way World War I started. So rising tension of the kind we've seen in the Korean Peninsula for the last six months is deeply concerning from that respect," Morell warned.
"The right words are sober. It's keeping all options open. It's that we will defend our allies at all costs," Morell said. "We should be ramping up the sanctions. We should be building our missile defense and that of South Korea and Japan. And we should make that known. We should conduct more missile defense tests."
Kim is 'begging for war'
US Ambassador to the United Nations Nikki Haley said Monday that North Korean leader Kim Jong Un is "begging for war" with his "abusive use of missiles."
"Enough is enough. War is never something the United States wants. We don't want it now. But our country's patience is not unlimited," Haley said.
"We have kicked the can down the road long enough," she said. "There is no more road left."
North Korea on Sunday announced it had conducted a "successful" hydrogen bomb test, hours after two tremors were detected in the country.
"The hydrogen bomb test was a perfect success," North Korean state television said, adding that the device was capable of being loaded onto long-range missiles.
The North Korean broadcaster said the nuclear test had an "unprecedentedly large power," and that it "marked a very significant occasion in attaining the final goal of completing the state nuclear force."
Last week, North Korea's leader Kim Jong-un ordered the production of more rocket warheads and engines, shortly after the United States suggested that its threats of military action and sanctions were having an impact on Pyongyang's behavior.
Pyongyang says it will not give up on its nuclear deterrence unless Washington ends its hostile policy toward the country and dissolves the US-led UN command in South Korea. Thousands of US soldiers are stationed in South Korea and Japan.