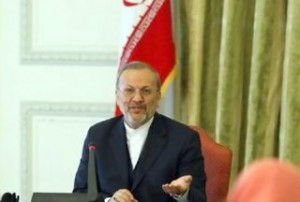 Iran's foreign minister says the United States is aware of the whereabouts of the missing nuclear scientist Shahram Amiri who went missing in Saudi Arabia.
"Based on latest remarks and what has been discussed, the Americans at the very least are aware of his whereabouts, although some evidence suggests that he is in the United States," Manouchehr Mottaki said Sunday.
The Iranian scientist went missing in June during Hajj pilgrimage in Saudi Arabia.
Last month, ABC news reported that Amiri had defected to the US and was working with the CIA, claiming the disappearance was part of a long-planned operation.
The United States, however, has denied any involvement.
Mottaki confirmed that an operation to intimidate Iranian expatriates into defecting was underway and expressed regret that US President Barack Obama had chosen to follow in the footsteps of his predecessor.
He, however, said such moves prove that Washington was unable to gather information on Tehran and was forced to commit itself to the abduction of Iranian nationals through pressuring the governments of the countries of their residence.