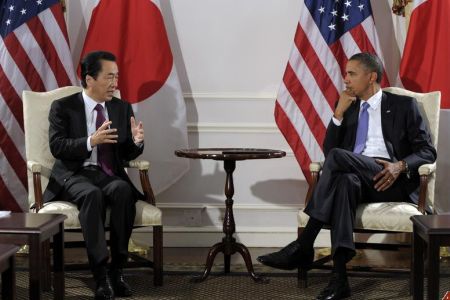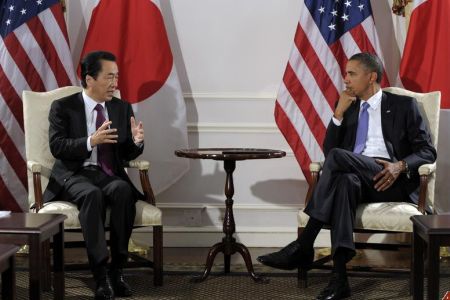 The United States has offered to back Japan's bid for a permanent United Nations Security Council (UNSC) seat as the two sides agree to solidify their security alliance.
On Saturday, US President Barack Obama held talks with Japan's Prime Minister Naoto Kan ahead of the Asia-Pacific Economic Cooperation summit in Yokohama, where the two sides sought to further strengthen their security alliance, while hurling sideswipes at China over its military spending and willingness to step up its naval activities, AFP reported.
During the one-hour meeting, Obama expressed Washington's support for Japan's bid to secure a permanent seat on the UNSC, saying that Japan is a "model of the kind of country we would like to see as a permanent member."
"Japan is really a model citizen internationally and works in support of international rules and norms that can make all of us more prosperous and more secure," Obama added.
The meeting took place at a time when China's relations with both the United States and Japan have grown chilly over a string of issues ranging from Beijing's profligate military spending and a dispute over islands in the East China Sea, to its appreciation of its currency amid a fuss over its huge trade surplus.
For his part, the Japanese premier praised his country's 50-year-old alliance with the United States, noting that Tokyo would be interested in commencing negotiations with countries involved in the Trans-Pacific Strategic Economic Partnership Agreement, which is a multilateral free trade agreement that aims to integrate the economies of the Asia-Pacific region.
The two leaders also endorsed plans to relocate the US Marine Corp's Futenma Air Station from central Okinawa to a replacement facility in the Henoko region in Nago, northern Okinawa.
Former Japanese Prime Minister Yukio Hatoyama, had plans to move the Futenma base to locations outside of the Okinawa Prefecture — or Japanese territory — a move that irked Washington.