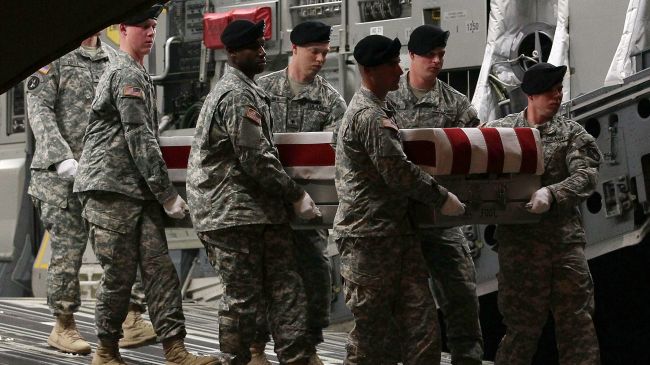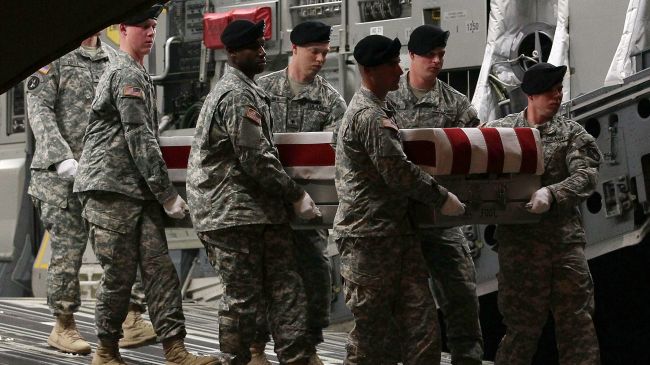 A US soldier, who was a bomb disposal expert, has died as a result of injuries he received last week in an improvised explosive device blast in Afghanistan.
Twenty-six-year-old Staff Sergeant Nicholas J. Reid died on December 13 in a German hospital due to injuries he received on December 9 in the village of Sperwan in Kandahar province, the US military said in a statement issued on Saturday.
He was assigned to the 53rd Ordnance Company of Lewis-McChord's 3rd Explosive Ordinance Battalion.
Reid, who joined the US Army in 2006, had been in Afghanistan since September. It was his second deployment to the country.
According to the website icasualties.org, a total of 304 US troops have lost their lives in Afghanistan so far this year.
A total of 418 US soldiers died in Afghanistan in 2011. The year 2010, however, remains the deadliest year for US military casualties with a death toll of 499.
The increasing number of military casualties in Afghanistan has caused widespread anger in the US and other NATO member states, undermining public support for the Afghan war.
The US-led war in Afghanistan began in 2001. The offensive removed the Taliban from power, but insecurity continues to rise across Afghanistan, despite the presence of about 130,000 US-led troops.