Iran
Middle East
North America
US border agents ordered to interrogate travelers of Iranian decent: Memo
A US border protection agency office ordered its agents to detain and question travelers of Iranian descent crossing the US-Canada border about their faith and military service after the US assassinated General Qassem Soleimani, a leaked memo shows.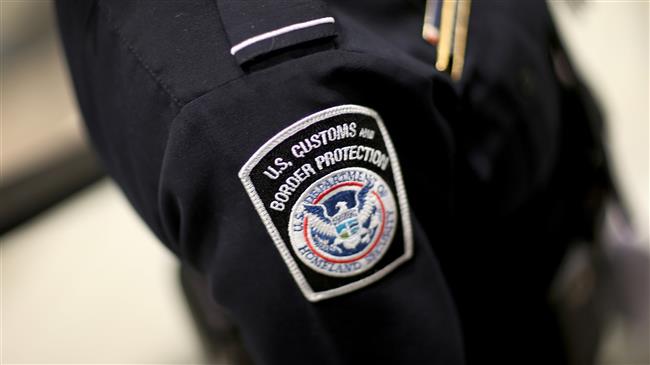 The US Customs and Border Protection (CBP) field office had previously denied issuing any such directive.
The CBP memo was titled "Updated Procedures" and tagged "Threat Alert High."
The memo directs officers to vet all travelers born between 1961 and 2001 who were born in Iran or Lebanon, or any other nationality that had traveled to those two countries.
Palestinians and Lebanese who may have traveled to and from Israel and Jordan must also be vetted, said the memo.
"Some people got their phones taken away and were told to give their iPhone, Facebook and Instagram passwords," one traveler told NBC News.
US border officers directed to stop Iranian-born travelers: ReportA border officer reveals that his colleagues working at Canadian border crossings have been told to stop travelers of Iranian descent for questioning.
As media reports of the screenings emerged, the CBP, which is part of the US Department of Homeland Security (DHS), tweeted a denial on January 5.
"Social media posts that CBP is detaining Iranian-Americans and refusing their entry into the US because of their country of origin are false," it said. "Reports that DHS/CBP has issued a related directive are also false."
Days later, 70 Democratic members of Congress signed a letter asking acting CBP Commissioner Mark Morgan for "any directive, email, policy, teleconference, or other communication regarding the treatment, processing, questioning, or screening of individuals of Iranian descent."
Last week, Iran's Foreign Ministry spokesman Abbas Mousavi denounced the "unconstitutional and inhuman" treatment of travelers of Iranian descent by US border guards, saying the American government holds responsibility for the harassment.
"Such highly discriminatory practices against people, purely because of their race, nationality, or religion, are wholly rejected in terms of international human rights laws and practices, and the US government is responsible for them," Mousavi said.