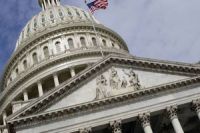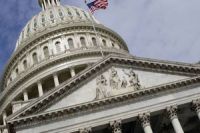 New data show that the US federal budget deficit surged to a whopping USD 172 billion in November, signaling that the country is well on its way to a fifth consecutive year with a deficit higher than USD 1 trillion.
According to AP, the newly reported rise in US budget gap was revealed by the Department of Treasury on Wednesday and reflected a 25-percent increase compared to the same month last year; it also showed that the figure was over USD 50 billion more than the month of October, when the deficit stood at USD 120 billion.
The US government ended its 2012 fiscal year, which ended on September 30th, with a national budget gap of USD 1.1 trillion, marking an unprecedented fourth straight year of 1-trillion-dollar-plus deficit.
The development comes as President Barack Obama and members of the US Congress remain under pressure to reduce the deficit as part of a budget arrangement to avert what has become known as the 'fiscal cliff' of major spending cuts and tax hikes that are due to take effect at the onset of 2013.
This is while the nation's deficit in 2011 was lower than the previous year but remained painfully high by historical standards.