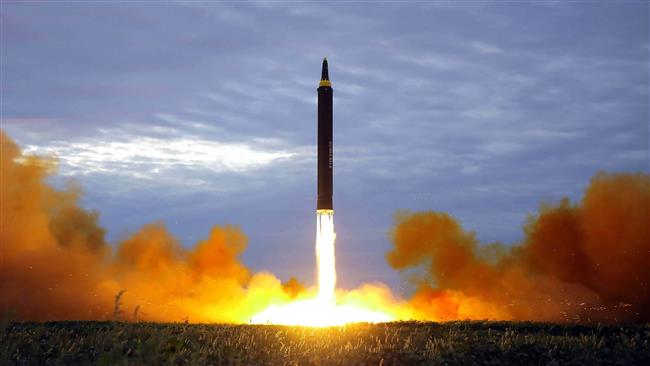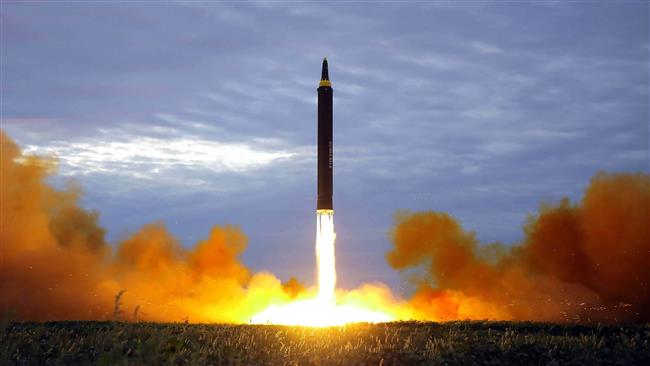 Several US senators have agreed with the assessment of American intelligence agencies that the United States cannot do much to force North Korea to roll back its nuclear weapons program, a report says.
A top State Department official acknowledged in a meeting with senators on Thursday that US intelligence agencies believe North Korea will never halt its nuclear program, according to The Associated Press.
Susan Thornton, the acting assistant secretary of state for East Asia and the Pacific, said the State Department and several federal agencies are "testing" the intelligence agencies' conclusion on North Korea.
She told members of the Senate Banking Committee that the Trump administration is trying to further isolate North Korea from international community and increase pressure on the country with necessary help from China.
Republican Senator Bob Corker, who also chairs the Foreign Relations Committee, said North Korean leader Kim Jong-un considers nuclear weapons as "his ticket to survival" and there's virtually nothing the US can do change his mind.
Corker asked Thornton and Sigal Mandelker, the undersecretary of Treasury for terrorism and financial intelligence, what could provoke North Korea to fire missiles at the United States.
"We're trying to turn China's position from looking at North Korea as some kind of asset, to looking at them as a liability," Thornton said. "I think that (Secretary of State Rex) Tillerson has made a lot of progress on that front."
Corker appreciated the diplomatic efforts Tillerson is purportedly making in order resolve the issue, but said he is "working against the unified view of our intelligence agencies."
Meanwhile, Senator Mark Warner, a Democrat, said "there may be a contradiction between the conclusions of the intelligence community and what the secretary of state is trying to do."
"It's a really thorny issue," he said.
Warner, who also is vice chairman of the Senate Intelligence Committee, called the conclusion of the intelligence agencies "fairly chilling."
A Democratic Senator from Hawaii, Brian Schatz, said the US objective of freezing North Korea's nuclear weapons program might not be achievable at all.
"I'm with you on the strategic objective of getting Kim Jong-un to change his calculus," Schatz told Thornton. "But I don't see that happening in the next three to six months, or even in the next, you know, six to 18 months. And yet, we are in a crisis right now."
Thornton claimed the Chinese are also becoming increasingly concerned about North Korea's behavior.
"It's becoming clear to them, the implications for them, which they had maybe not fathomed clearly enough earlier," she said.
North Korea has conducted several nuclear tests and missile test-launches in response to US threats against the country.
The North Korean leader ordered the production of more rocket warheads and engines last month, shortly after the United States suggested that its threats of military action and sanctions were having an impact on Pyongyang's behavior.
Pyongyang says it will not give up on its nuclear deterrence unless Washington ends its hostile policy toward the country and dissolves the US-led UN command in South Korea. Thousands of US soldiers are stationed in South Korea and Japan.
The Trump administration has repeatedly said in recent weeks that all options are on the table, and has deployed a strike group and a nuclear-powered submarine to the region in a show of force.
The United States has also imposed harsh financial sanctions on North Korea.
Trump has said North Korea's nuclear and ballistics programs "is a grave threat to peace and security in our world."
Trump warned North Korean leader Kim Jong-un in a speech to the UN General Assembly last week that the United States would "totally destroy" the country of 26 million people if necessary.
In response, North Korea said Trump's threat constitutes a declaration of war against Pyongyang.