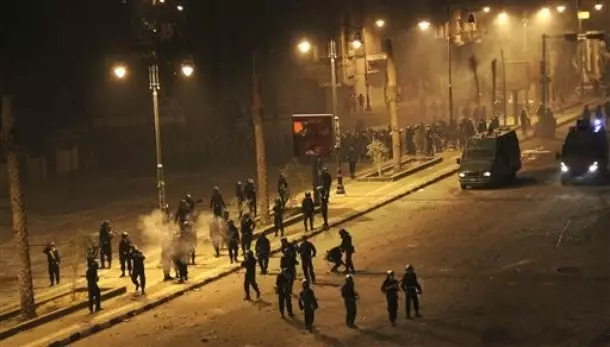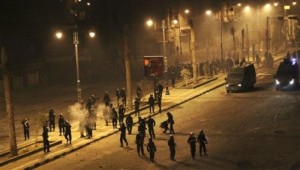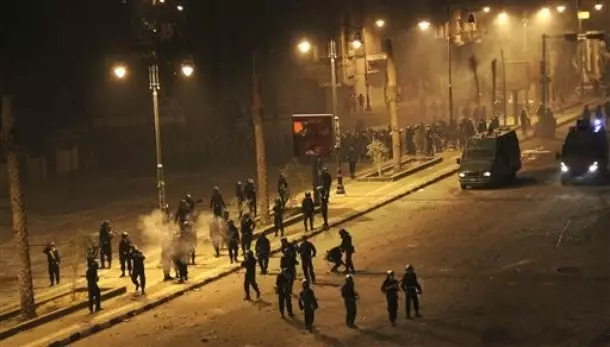 The United States has urged the Egyptian government and protesters to shun violence as public protests against the President Hosni Mubarak continue to rage in the African country.
On Thursday, Egyptians held the third consecutive day of unprecedented countrywide protests, during which seven people were killed, more than 100 sustained injuries and allegedly around 1,000 protesters were placed under arrest.
The Tunisia-style mass protests have been censured by the Egyptian government, which clamped a curfew in the canal city of Suez on Wednesday amid growing concerns over the government crackdown on web activists and demonstrators.
Meanwhile, White House Press Secretary Robert Gibbs told ABC News on Thursday that Egypt remains Washington's "strong ally," noting that the still-unfolding protests is considered a litmus test for Cairo to show that it listens to its own people.
"We support, as the president mentioned last night about the people of Tunisia, the universal rights of the people of Egypt. And this is an important time for the government to demonstrate its responsiveness to the people of Egypt and in recognizing those universal rights." Gibbs said.
He also warned Cairo and protesters against the continuation of instability and violence in the country, saying "We continue to believe first and foremost, that any of the parties, all of the parties should refrain from violence."
Inspired by the recent popular revolution in Tunisia, which put an end into the 23-year-long reign of the country's President Zine El Abidin Ben Ali, Egyptians have marched in several cities since Tuesday to bring an end to Mubarak's three-decade rule.
In another development on Thursday, the former UN nuclear chief Mohamed ElBaradei, who returned to Egypt from Vienna, called on Mubarak to step down, adding he will join the demonstrators on Friday.
The death toll from the Egyptian protests has so far risen to nine after a Bedouin protester in the northern Sinai region was shot dead by security forces.