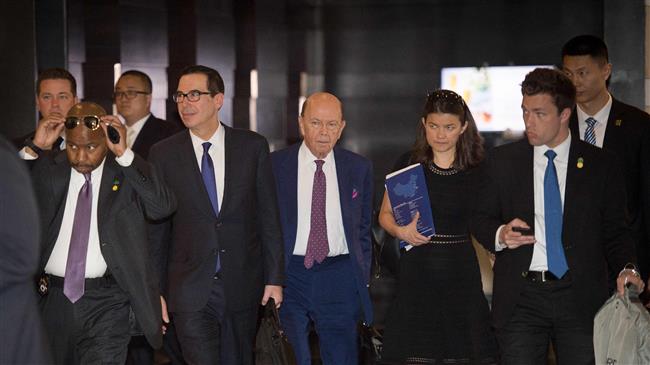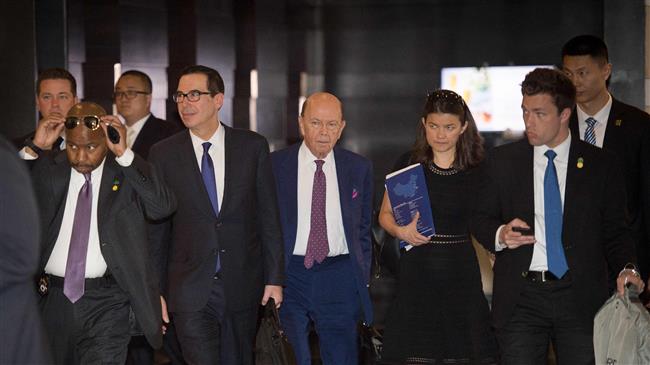 The United States and China have agreed to end a trade war and stop imposing tariffs on each other, Chinese and US official says.
The agreement came on Sunday after high-level talks between delegations led by US Treasury Secretary Steven Mnuchin and China's State Council Vice Premier Liu He ended in Washington.
"The two sides reached a consensus, will not fight a trade war, and will stop increasing tariffs on each other," China's official Xinhua news agency quoted Liu as saying.
Liu called the agreement a "necessity," but added, "At the same time, it must be realized that unfreezing the ice cannot be done in a day; solving the structural problems of the economic and trade relations between the two countries will take time."
The details of the new agreement were scarce.
The White House announced that the delegations had issued a joint statement at the conclusion of the intensive trade talks in Washington, vowing not to engage in a trade war.
"There was a consensus on taking effective measures to substantially reduce the United States' trade deficit in goods with China," the joint statement said. "To meet the growing consumption needs of the Chinese people and the need for high-quality economic development, China will significantly increase purchases of United States goods and services."
Washington and Beijing also highly valued intellectual property protection and agreed to promote cooperation in this regard, according to the statement.
US President Donald Trump initiated what is effectively a trade war with China last month when he announced unusually high tariffs on Chinese aluminum and steel imports. Beijing repeatedly cautioned against such a war but then took retaliatory action.
Several rounds of tit-for-tat measures were introduced before the two sides agreed to negotiate to resolve the matter.
Previous talks over the past month had failed to resolve the escalating trade dispute between Washington and Beijing, with each side refusing to agree on specific demands from the other.