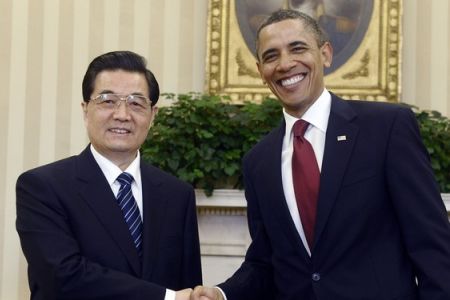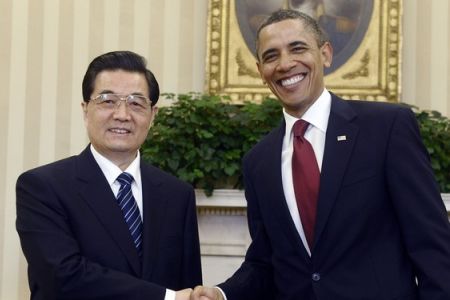 The United States and China say that they have laid the groundwork for the next 30 years of cooperation as they agree on USD 45 billion in export deals.
"We have an enormous stake in each other's success. In an interconnected world, in a global economy, nations including our own will be more prosperous and more secure when we work together," US President Barack Obama said at a White House ceremony to greet Chinese President Hu Jintao.
Hu, for his part, affirmed that since Obama became US president, relations have improved between the two countries.
"Our cooperation in various fields has produced fruitful results and our relations have achieved new progress," the Chinese leader said.
Hu's visit is aimed at strengthening ties between the world's two biggest economies. However, the two leaders' talks are expected to be dominated by issues of difference ranging from currency controls and trade disputes to human rights and US arms sales to Taiwan.
On the sidelines of the meeting between the two heads of state, the United States and China agreed on USD 45 billion in export deals.
"We will be announcing that USD 45 billion of US export deals have been concluded, supporting 235,000 US jobs," a senior Washington official was quoted by AFP as saying.
A total of USD 25 billion in deals, which consist of over 70 contracts and extend into 12 US states, are part of the overall agreement, including a major contract for Boeing.
Along with Hu's four-day state visit to Washington, Chinese business representatives have flocked to the United States to ink agreements with major US firms such as Alcoa, General Electric, Honeywell, Westinghouse, and Caterpillar.
Such deals pan across various economic sectors including agriculture, gasification, railways, and hybrid buses.