Human Rights
Iran
Middle East
North America
US Claim of Not Targeting Iran's Medicine Sector A Big Lie: Minister
Iranian Health Minister Saeid Namaki dismissed as "a big fat lie" the US government's claim that its sanctions have not targeted the Islamic Republic's health sector and imports of drugs.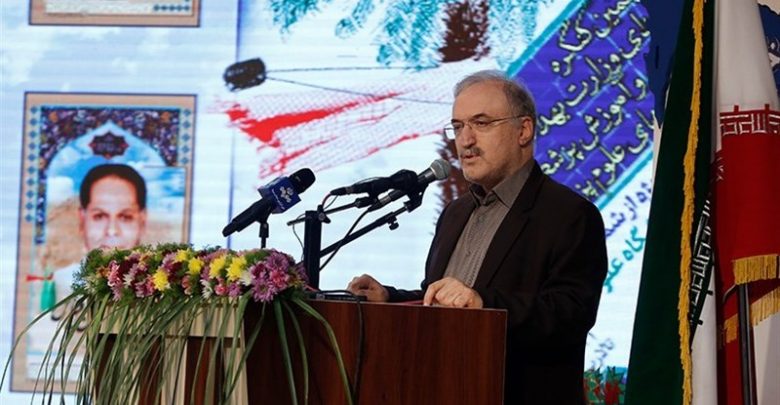 Speaking to reporters in the northwestern city of Zanjan on Sunday, Namaki highlighted the problems facing the country in the area of pharmaceuticals and said, "The US' cruel sanctions have targeted our country and people in all sectors."
"The Americans' claim that they did not impose sanctions on drugs and (medical) equipment is a big fat lie," he added.
He went on to say that the Americans have closed ways to transfer money for everything, even humanitarian assistance sent by compatriots living abroad.
Earlier this week, Iranian First Vice-President Eshaq Jahangiri said the "inhumane" move by the US government to impose severe sanctions on the Islamic Republic has put the health of the Iranian people and regional nations at risk.
Addressing the 7th World Health Summit Regional Meeting 2019 on the southern island of Kish on Monday, Jahangiri deplored Washington's acts of sabotage against Iran's medicine sector and said the US move to threaten international pharmaceutical companies not to cooperate with Iran has prevented the purchase and imports of needed medicines.
"…We believe that given the role of Iran in providing a large part of the pharmaceutical needs of regional countries, the sanctions on Iran's health sector is tantamount to sanctions on the health sectors of regional countries," he went on to say.
In a speech in February, Iranian President Hassan Rouhani said Iran exports drugs to neighboring and non-neighboring countries and even to Europe.
In November, the Middle East's biggest pharmaceutical factory specializing in the production of anticancer drugs was inaugurated in Iran.
As the US sanctions against Iran have made it difficult for the people of the country to have access to some medications such as anticancer drugs, the factory is providing a wide range of such medicines for patients.
Iranian experts have in recent years made great headways in using modern medical technology to cure a broad range of diseases inside the country, making Iran a top destination for medical tourism.