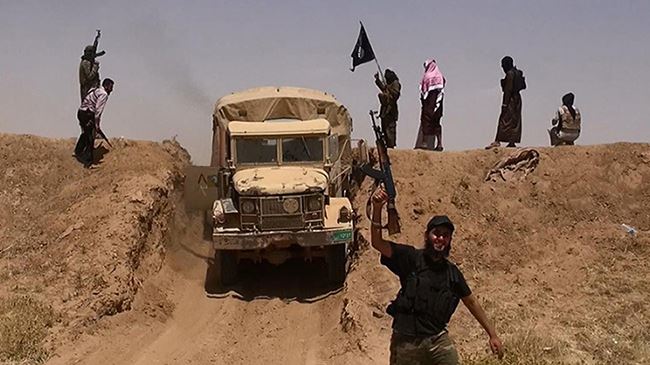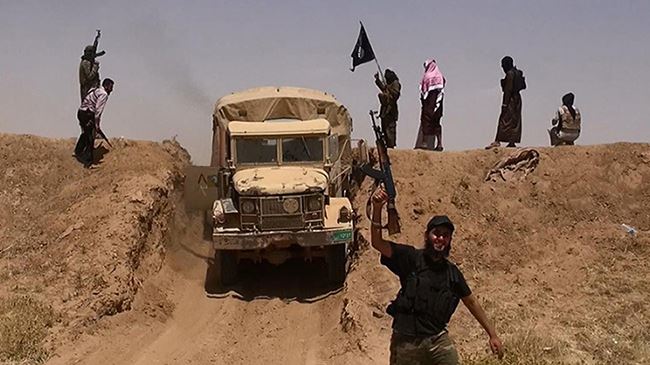 Iran's Majlis Speaker Ali Larijani says the US-led international coalition that aims to battle the Takfiri ISIL militants lacks the wisdom to resolve problems in the Middle East adding it will fail to eradicate the terrorist group with airstrikes.
"The US has created a coalition to fight the ISIL, which has no wisdom to make reforms and settle regional problems," Larijani said on Saturday.
He added that the US coalition to counter the ISIL militants would fail to eradicate the terrorist group and would trigger extensive hatred in the region.
He emphasized that the US cannot eradicate the terrorist ISIL group with airstrikes.
"The US forms coalitions when it sees it cannot achieve its objectives through the United Nations and the Security Council; just as it formed a coalition against Iran, it now seeks to shape a similar one against Syria," Larijani said.
He warned that inciting hatred in the region, particularly in Syria, would backfire on Washington.
US Secretary of State John Kerry and Defense Secretary Chuck Hagel have told foreign and defense ministers participating in a recent NATO summit in the Welsh city of Newport that the US was forming a broad international coalition against the ISIL.
Ministers from the United States, the United Kingdom, France, Germany, Canada, Australia, Turkey, Italy, Poland and Denmark met in Wales on 4-5 September to hammer out a strategy for battling ISIL.
The militants control large parts of Syria's northern territory. The ISIL sent its fighters into neighboring Iraq in June, quickly seizing large swaths of land straddling the border between the two countries.