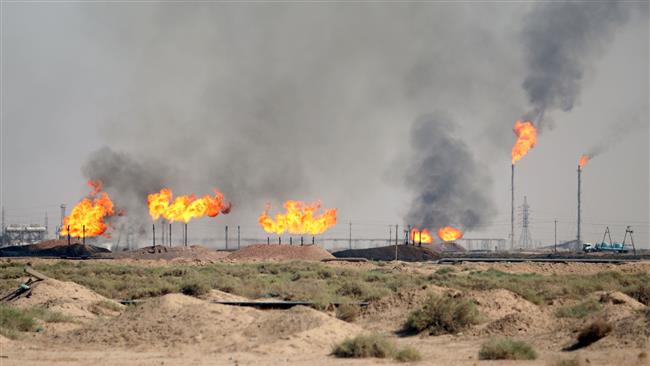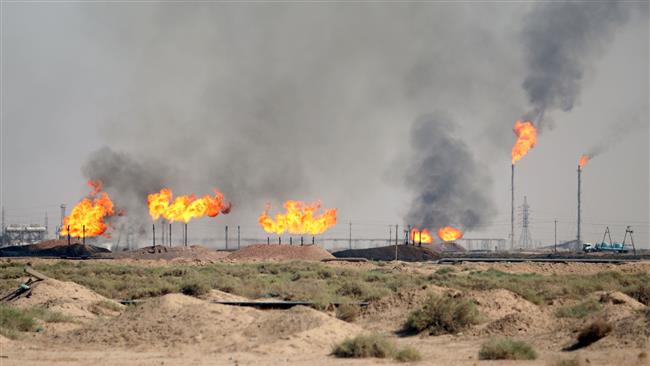 Iraq has signed an agreement with Orion Gas Processors to let the American energy company process some of its natural gas.
The agreement was signed on Monday to allow the company access to the natural gas from Nahr Bin Omar oilfield, located north of the city of Basra in southeastern Iraq, Reuters reported.
The Memorandum of Understanding between the Iraqi Oil Ministry's representatives and Orion enabled the enterprise to start setting up facilities there to turn the extracts into fuel.
The agency also quoted Oil Minister Abdul Karim Luaibi as saying that the country intended to stop wastage of the gas at its oilfields, which bursts into flame due to the lack of processing facilities.
Late last year, the ministry said it planned to put out exploration and development projects at, at least nine oil and gas blocks bordering Iran and Kuwait to tender.
It said at the time that the blocks on offer were located in the provinces of Misan, Muthanna, Wasit, Central Diyala, and Basra.
Iraq's Oil Ministry says it plans to hold an international tender over the exploration and development of nine oil and gas blocks bordering Iran and Kuwait.
The one in Basra houses Nahr Bin Omar, which produces more than 40,000 barrels per day of oil and 25 million cubic feet a day of natural gas.
US companies are key partners in Iraq's development of the country's massive hydrocarbon reserves. American energy companies have built a strong footing since US invasion of the Arab country in 2003.
Iraq has been in turmoil after the invasion, including after Daesh inroads which crippled almost all aspects of daily life and activity, except the production of oil which remained untouched for the most part.