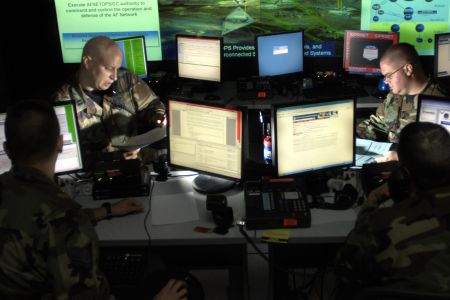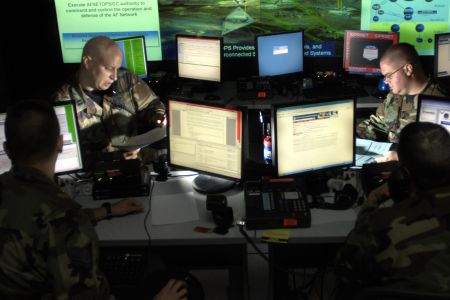 Newly disclosed top-secret documents have shown that US spy agencies conducted 231 cyber-attacks in 2011.
Documents provided by former intelligence contractor Edward Snowden show the scope and scale of Washington's cyber-attacks have been growing as US intelligence services break into and disrupt computer networks in other countries.
The documents obtained by The Washington Post were part of a multi-volume intelligence budget which showed the United States has built an "intelligence-gathering colossus" with a whopping "black budget" of $52.6 billion for the current fiscal year.
The budget documents also disclosed a $652 million project, code-named GENIE, under which US computer specialists infiltrate foreign networks in order to bring them under secret US control.
The administration of US President Barack Obama refuses to acknowledge such US cyber-attacks and treats the operations as clandestine.
According to a US presidential directive issued in October 2012, a cyber operation is considered offensive when it is intended to "to manipulate, disrupt, deny, degrade, or destroy information resident in computers or computer networks, or the computers and networks themselves."
The presidential policy directive requires US military cyber-attacks to be approved by the president. However, the Washington Post reports, the directive largely does not apply to the US intelligence community.
The documents obtained by the Post also show that Washington's cyber-attacks sometimes involve "field operations" overseas, conducted with the help of CIA operatives or secret military forces.
Such "field operations" are an attempt "to physically place hardware implants or software modifications."
A US National Security Agency group called Tailored Access Operation (TAO) is responsible for creating implants which are coded entirely in software.
The implants that TAO is working on this year "can identify select voice conversations of interest within a target network and exfiltrate select cuts."
According to the Post, the $652 million GENIE project is expected to control at least 85,000 implants in strategically selected systems across the globe by the end of this year.
GENIE's next phase is a project code-named TURBINE which can manage "potentially millions of implants" for collecting intelligence "and active attack."
"System logs and processes are modified to cloak the intrusion, facilitate future access, and accomplish other operational goals," reads one of the leaked budget documents.