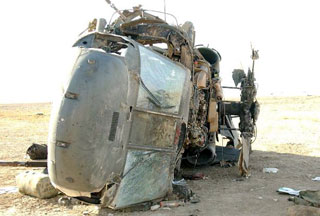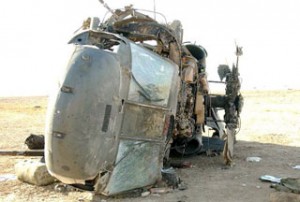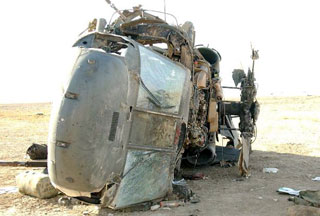 A US military helicopter crash has killed a US soldier and injured 12 others in northern Iraq, a US military statement announced.
The UH-60 Black Hawk crashed Saturday night at Balad Airbase, according to the statement released on Sunday.
The statement did no provide any details on the cause of the crash.
The airbase, the largest American airfield in Iraq, is located near Balad city (80 kilometers) north of Baghdad in the Salah ad Din Governorate.
The air base occupies a 25 square kilometer site and is protected by a 20 kilometers security perimeter.
Since it occurred inside the sprawling base, it appeared unlikely to be a result of hostile fire, The New York Times reported Monday.
The soldier's death was the eighth this month for American forces.