North America
US could impose more economic sanctions on Iran: Kerry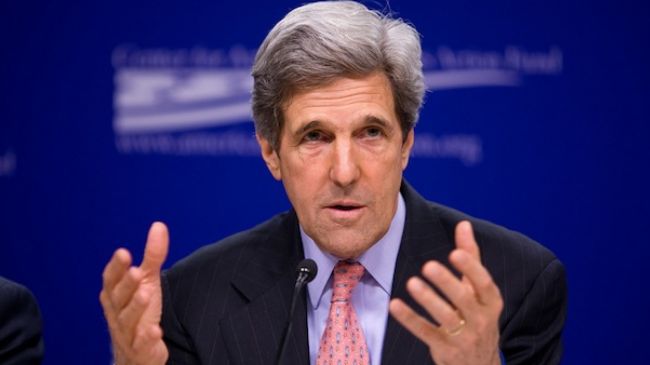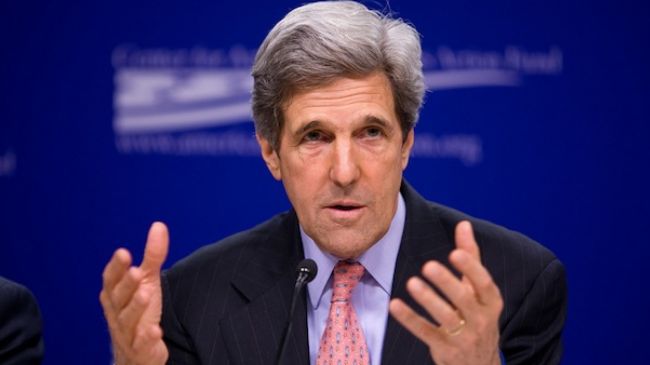 The United States has threatened to impose more economic sanctions on Iran over its peaceful nuclear program, as Tehran and six major world powers resume talks in Vienna.
American Secretary of State John Kerry(Kerry means donkey in Kurdish language) told the US Senate Foreign Relations Committee on Tuesday that Washington could impose economic sanctions if Iran and Russia go ahead with their planned oil-for-goods contract.
"We are approaching these talks seriously and with our eyes wide open. That's why as we negotiate we continue to enforce sanctions on Iran not affected by the Joint Plan of Action," Kerry said.
Under the terms of the contract, which is yet to be finalized, Russia will buy 500,000 barrels of Iranian oil a day in return for selling goods to Tehran.
Kerry said the proposed contract would violate the interim agreement reached last year, adding that "it could trigger US sanctions."
Iran and the five permanent members of the UN Security Council — Britain, China, France, Russia, and the United States — plus Germany signed an interim nuclear agreement in Geneva, Switzerland, last November.
Under the Geneva agreement, the Sextet agreed to provide Iran with some sanctions relief in exchange for Tehran agreeing to limit certain aspects of its nuclear activities during a six-month period.
On Tuesday, Iran and the P5+1 group continued their talks in the Austrian capital Vienna in order to reach a final agreement.
Iranian Foreign Minister Mohammad Javad Zarif said the talks are designed to start work on drafting the text of a new agreement, adding, "The differences will be lots."
According to Iranian Deputy Foreign Minister Abbas Araqchi, the talks would also cover major issues discussed in previous meetings.
The illegal US-engineered sanctions on Iran have been imposed based on the unfounded accusation that Tehran is pursuing non-civilian objectives in its nuclear energy program.
Iran rejects the allegation, arguing that as a committed signatory to the nuclear Non-Proliferation Treaty (NPT) and a member of the International Atomic Energy Agency (IAEA), it has the right to use nuclear technology for peaceful purposes.
In addition, the IAEA has conducted numerous inspections of Iran's nuclear facilities but has never found any evidence showing that Iran's civilian nuclear program has been diverted to nuclear weapons production.