North America
US COVID-19 vaccines more dangerous than the virus: Professor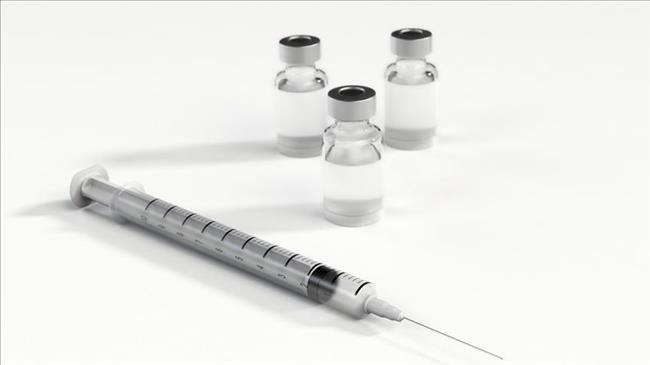 US COVID-19 vaccines are more dangerous than the virus itself, because they have not been tested properly, says E Michael Jones, an American writer and former professor.
Iranian President Hassan Rouhani has lashed out at US President Donald Trump, for hampering Iran's purchase of medical equipment and vaccines required to fight the coronavirus pandemic, saying the "evil" team at the White House did not even spare the elderly and the disabled from the "cruel" measures.
Addressing a cabinet meeting on Wednesday, Rouhani said the US administration has placed an obstacle in the path of every single Iranian effort to import vaccines and medical equipment.
"That is because they have created so many problems and are bothering us to the extent that the entire country has to work for weeks and sometimes months to move money from one place to another to buy medicine, a simple task that could have been taken care of via a phone call, a message and SWIFT," he said.
Professor Jones said, "First of all we need to say that the sanctions are immoral, and they are illegal, and they should be stopped as soon as possible, because they are an act of war against the Iranian people. That's clear. And that needs to change as soon as possible."
"On the other hand, as we say in America: 'Every cloud has a silver lining.' And one of the benefits of these sanctions is that Iran will not be able to import the vaccines. The people in America right now are afraid of the vaccines," he told Press TV on Friday.
"The people in England now are facing a situation where the vaccine will become mandatory if they want to travel, or buy food in super markets. This vaccine has not been tested properly. It's potentially worse than the virus it was supposed to combat, and it should not be allowed in any country of the world," he added.
"So again here we have one of the benefits of sanctions. They are like tariffs. So they have helped with the growth of the domestic economy in Iran. But they also prevent foreign intervention, as well. In this case, medical imperialism being promoted by Bill Gates," he noted.
The professor said that no one in Tanzania has contracted the virus because very few people speak English. "Swahili is much better at preventing COVID than a vaccine."
Iran has been subjected to a series of tough economic sanctions as part of Trump's "maximum pressure campaign" since 2018, when he withdrew Washington from the 2015 nuclear deal, officially known as the Joint Comprehensive Plan of Action (JCPOA).
As Trump's term is nearing its end, his administration has been tightening its oppressive sanctions against the Islamic Republic, defying warnings from Tehran and international human rights organizations that the restrictions are severely hindering the Iranian health sector's fight against the coronavirus outbreak.