Iran
US criticism baseless accusations: Iran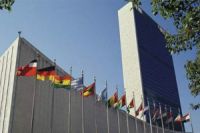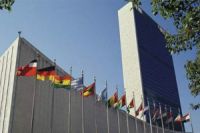 Iran has dismissed US criticism of Tehran's election to the United Nations Committee on Non-Governmental Organizations (NGOs).
According to Press TV on Thursday, Hamid Babaei, the spokesman for Iran's UN mission in New York, said Washington's criticism comes from "baseless accusations."
He stated: "Iran categorically rejects baseless accusations raised in the statement of US Ambassador to UN Samantha Power regarding status of human rights and civil liberties in the Islamic Republic of Iran, and finds these assertions both unconstructive, obstructive and against the spirit of cooperation between sovereign member states."
Babaei said Iran has routinely adopted an effective and constructive approach in relation to all multilateral issues within the framework of the UN.
He said: "Civil society and thousands of NGOs are actively pursuing their goals in different areas such as social, economic, environmental, political, women, and human rights in the Islamic Republic of Iran", adding, "Against this backdrop, it is obvious that Iran's active presence in UN bodies will be helpful and serve the attainment of non-governmental organizations' objectives."
Iran was one of 19 members elected to the UN committee.