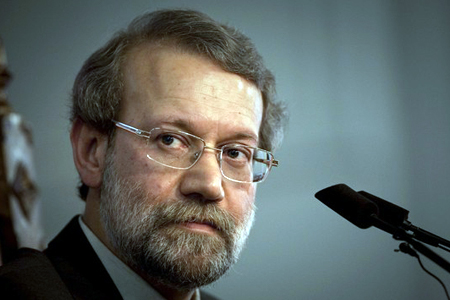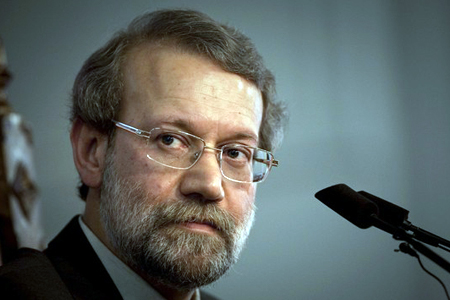 Iranian Parliament (Majlis) Speaker Ali Larijani discusses a possible US attack on Iran, saying Washington lacks the courage to attack Tehran.
"Iran is ready for any possible incidents and is well aware of the ongoing developments in the region. If the US makes such a mistake, it will pay dearly," Larijani said in a meeting with head of the Cuban Parliament Ricardo Alarcon on the sidelines of the third World Conference of Speakers of Parliament in Geneva on Tuesday.
The Iranian official also pointed to "very complicated" situation in the Middle East and said the US approach to Iran's nuclear case has been a complete farce, ISNA reported.
Washington, Tel Aviv and their European allies claim that Tehran seeks to build a nuclear weapon and is pursuing military work under the guise of peaceful nuclear activities. Tehran, a signatory to the Nuclear Non-Proliferation Treaty has vehemently rejected the allegations.
Larijani further pointed out that Tehran and Havana enjoy amicable relations and stressed the importance of enhancing parliamentary ties between the two countries.
The Cuban speaker denounced US media propaganda against the Islamic Republic.
"The US tries to hide facts. It pursues an illogical attitude to Iran," Alarcon stated.
According to the Cuban official, Israel is a tool in the hands of the United States and urged Iran, Cuba and countries which seek to become independent from the US to strengthen their ties.