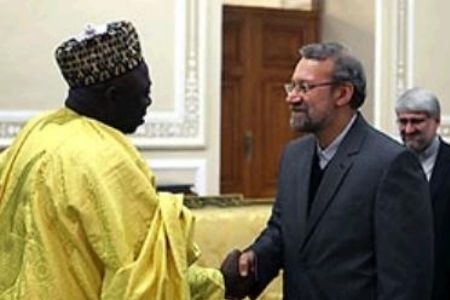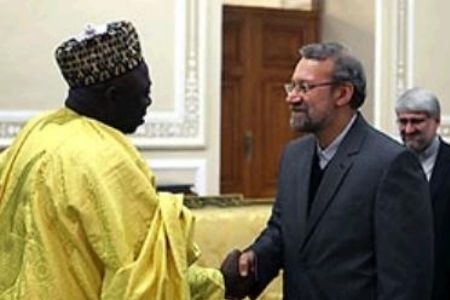 Iranian Majlis (parliament) Speaker Ali Larijani says Washington's hostility towards Tehran stems from Iran's opposition to US-backed dictatorships in the region.

"Iran supports the popular movements in the transformed countries, and due to its opposition to regional dictators backed by the US, it has always been subjected to the hostility of American officials," Larijani said on Wednesday in a meeting with Ghana's Foreign Minister Alhaji Mumuni.
Since early 2011, three revolutions have led to regime changes in Tunisia, Egypt and Libya. Other popular uprisings are ongoing in Yemen and Bahrain, and the wave is spreading through other Arab countries.
Referring to Iran's developing relations with African countries since the victory of the 1979, Islamic Revolution, Larijani said Tehran is interested in political economic and cultural ties, IRNA reported.
Mumuni, for his part, criticized the imperialist approach of Western states towards African nations, stressing the importance of "expanding ties with anti-West countries such as Iran" for Ghana.