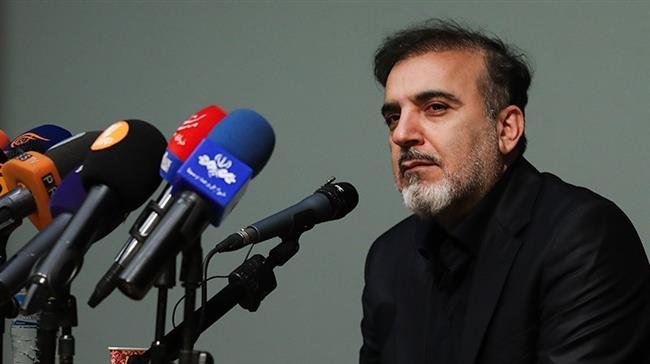 Freed Iranian stem cell scientist, Dr. Masoud Soleimani, who was imprisoned in the United States for over a year without any charge, says the US is dismayed and angered by scientific progress of Iran.
"The main issue that angers the United States is the scientific progress of Iranian scientists and students," Soleimani said while addressing a ceremony at Tehran's Tarbiat Modares University on Sunday.

He added that the progress of a Muslim country deeply saddens the US in a way that it does not know how to react.
"Nothing is more important than standing on our own feet and we can achieve any goal through reliance on science," the scientist noted.
The Iranian professor and biomedical researcher further stated that the US blocked any hearing in his case because of its arrogant nature.
Soleimani returned home on December 7 following a prisoner swap with the US, which saw American citizen Xiyue Wang released by Iran.
The researcher — who works in stem cell research, hematology and regenerative medicine — was on a sabbatical when he was arrested by US authorities upon arrival in Chicago a year ago and transferred to a prison in Atlanta, Georgia.
He was scheduled to attend a news conference at Press TV headquarters in Tehran earlier on Sunday, but was taken to hospital with a heart condition. He underwent medical checks in hospital and was released later.
Soleimani had been invited by the Mayo Clinic in Minnesota to lead a research program there, but he was arrested upon arrival and secretly imprisoned without trial by the FBI on October 7, 2018.
FBI authorities reportedly arrested him on charges that he had violated trade sanctions by trying to have biological material brought to Iran.
The charges related to September 2016 when Soleimani had seized on two former students' plans to travel from the US to Iran as a chance to get recombinant proteins used in his research for a fraction of the price he'd pay at home. Recombinant proteins are found fundamentally in every medical testing and biological research laboratory.