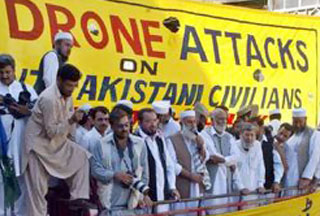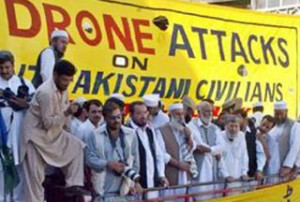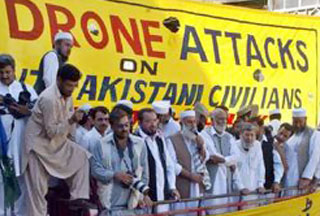 At least four people have been killed in a new US drone attack targeting a house in northwestern Pakistan, a security official says.
An unnamed security official was quoted by AFP on Wednesday as saying that the pre-dawn strike targeted the house of an Afghan refugee in Dandey Darpa Khel in the North Waziristan region near the Afghan border.
Six other people were wounded in the strike, officials said.
US drone attacks have repeatedly killed civilians in Pakistan's northwest sparking outrage among the public.
Based on an article published in The News in April, only 10 out of the 60 cross-border predator strikes carried out by the Afghanistan-based American drones in Pakistan between January 14, 2006 and April 8, 2009, were able to hit their actual targets and 687 Pakistani civilians were killed in the air raids.
The article noted that the success rate of the US drone strikes thus is estimated as to be not more than six percent.