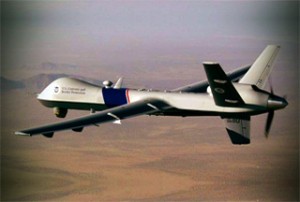 The latest US drone strikes have killed at least two militants in northwestern Pakistan, security officials say.
The attack took place on Thursday when a missile from an unmanned US aircraft slammed into a suspected militant base.
A house was hit in Dattakhel village, some 30 kilometers (18 miles) west of Miranshah, the main town of the restive North Waziristan tribal district bordering Afghanistan.
"Two missiles hit a house in Dattakhel area — two militants were killed," AFP quoted an intelligence official as saying.