Pakistan
US drone strike kills 4 in Pakistan with the help of Puppet Pakistani Govern.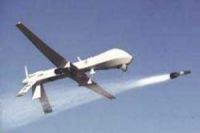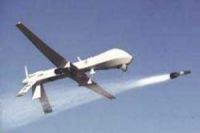 At least four people have been killed in an attack carried out by a US assassination drone in northwestern Pakistan.
According to Press TV, on Sunday, the US killer drone fired two missiles at a house in Datta Khel area located some 35 kilometers (22 miles) west of Miranshah, the main town in the Pakistani tribal region of North Waziristan.
Officials say the house was completely destroyed in the attack.
Pakistan's tribal regions are attacked by US assassination drones almost regularly with Washington claiming that militants are the targets. However, casualty figures clearly indicate that civilians are the main victims.
The killing of Pakistani civilians, including women and children, has strained relations between Islamabad and Washington.