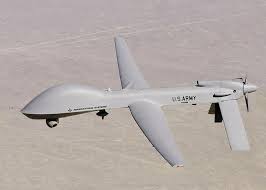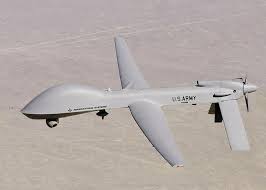 A military analyst in New York says unmanned aerial aircraft (UAV) that are operated domestically inside the US have the potential to be "extremely dangerous" and must be regulated.
UAVs, commonly known as drones, have been used around the world by the United States to cause a "lot of damage," Michael Burns told Press TV on Tuesday.
"We've yet to have an incident were any major damages were caused by a drone domestically, we certainly used them internationally to do a lot of damage," Burns said.
Drones are "potentially, extremely dangerous" and "the degree to which we've let them develop without regulation is simply astounding," the analyst warned.
"We're at a point where these things are used for every possible ingredient to running an economy," he added. "We use them for everything."
Remote-controlled aircraft have become popular as farming, news-gathering and surveillance tools in the US, raising privacy concerns and safety issues after close calls with jets.
Early on Monday, a small drone flying at low altitude crashed into the White House complex, prompting officials to declare a security lockdown.
The US Secret Service said in a statement that President Barack Obama and his wife Michelle were not at the White House at the time of the incident; they were in India.
According to leading American linguist and philosopher Noam Chomsky, Obama's global drone campaign is the "most extreme terrorist campaign" in history, which is being "ignored" by most Americans.
"Obama's global assassination campaign, the drone campaign, is officially aimed at murdering people who are suspected of maybe someday planning to harm us," said Chomsky, a leading critic of US foreign policy, capitalism, and the mainstream news media.
Since 2001, the United States has been carrying out drone attacks in several countries, including Yemen, Pakistan, Afghanistan and Somalia. The aerial attacks were initiated by former US President George W. Bush but have been escalated under Obama.