Iraq
Middle East
North America
US Embassy Found Guilty of Deadly Attack against Residential Areas in Baghdad
A senior commander of Hashd al-Shaabi (popular forces) said that the US embassy in Baghdad was behind the September attack against a house in the Iraqi capital which killed 5 civilians.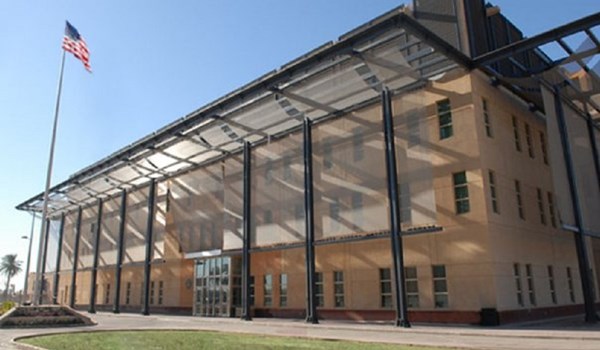 "Investigations about al-Ridwanieh attack showed that the US embassy was guilty but the case was closed after the reality was revealed," Mohammad al-Basari was quoted by the Arabic-language Shafaq News as saying on Wednesday.
He explained that the American side has claimed that the incident was an accident and happened during a training operation on a number of missiles deployed in the embassy.
Al-Basari said that the families of those killed in the attack have rejected a ransom offer, asking for the trial of those guilty in the incident.
Two Katyusha rockets were fired at a house in Baghdad in September, killing two women and three children while severely wounding two other children.
The three Iraqi children and two women were from the same family and were killed when a rocket fell on their home.
After the attack, the US put the blame on Hashd al-Shaabi forces but they denied any involvement.
Secretary-General of al-Nujaba Movement, one of the popular forces, Sheikh Akram al-Kaabi emphasized in September adherence of the Iraqi resistance forces to divine and human principles, and assured that the Americans have ordered their mercenaries to attack the civilians' houses around the embassy in a bid to tarnish the image of the resistance.
"None of the hostiles can remember that we attacked any civilian targets. It is our clear position that targeting diplomatic delegations is an obvious violation and believes that the safety of diplomatic delegations is essential to improve the relations of other counties with Iraq and this will ensure our country's prosperity and serving our noble nation," he added.