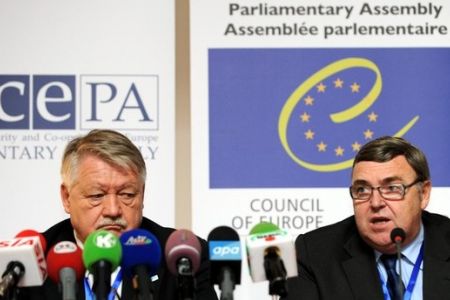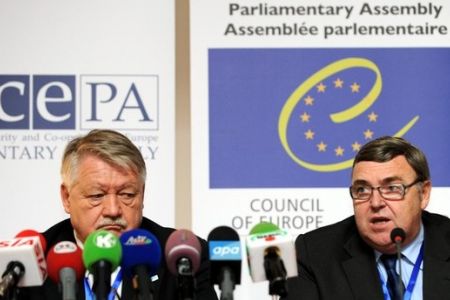 The United States says Washington shares concerns voiced by the European Union monitors that Azerbaijan's parliamentary vote was not 'meaningfully' democratic.
Even though Sunday's parliamentary elections were peaceful, Washington is concerned with some problems ahead of the vote, US Assistant Secretary of State Philip Crowley told a press conference on Monday.
"We share concerns by the OSCE/ODIHR Observer Mission … We further urge the Azerbaijani government to respect freedom of expression, assembly, and association," said a report published by the State Department one day after the country's ruling party claimed a landslide victory.
Western observers from the Organization for Security and Cooperation in Europe (OSCE) and the Council of Europe have also stated that Baku had failed to mark any "meaningful" democratic progress in the vote.
The OSCE said the elections were marred by "limitations of media freedom and freedom of assembly," an "uneven playing field" after many opposition candidates failed to be registered.
The organization also reported some alleged cases of ballot stuffing.
The country's Western-backed opposition block Musavat also complained Sunday that their observers were barred from some polling stations. They also reported cases of multiple voting and other irregularities.
President Ilham Aliyev's ruling Yeni Azerbaijan Party (YAP), however, denied any flaw in Sunday's vote.
Although 2,500 candidates had nominated themselves for the parliamentary elections, Azerbaijan's Central Election Commission qualified only 700 of them to compete for the 125 seats in the single chamber of the ex-Soviet state's parliament.
Just over 50 percent of the 4.95 million eligible voters took part in the elections, which saw the YAP seize power with a majority of 73 constituencies.
Political experts believe the West's criticism of rights abuses in Azerbaijan comes in order to protect their strategic interests in the energy-rich former Soviet state.
Azerbaijan is considered as an important source of oil and gas. Meanwhile, the mainly Muslim country of 9 million is located at a strategic crossroads, bordering Iran, Turkey and Russia at the threshold of Central Asia.
The country is also a key transit route for US troops and supplies headed to Afghanistan.