Europe
Iran
Middle East
North America
"US, Europe Surprised at Iranian Nation's Resistance against Sanctions"
Iranian President Hassan Rouhani said on Thursday that the US and European states did not expect Iran to resist against Washington's harshest-ever sanctions in the past 3 years.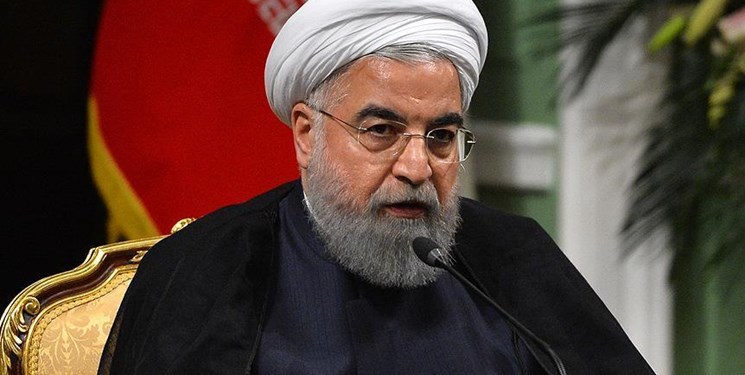 President Rouhani made the remarks in a ceremony for inaugurating several energy projects through video-conference.
He said that the current war is not military and defensive but it is psychological and political.
Rouhani added no one in the United States and Europe thought Iran could resist the economic war for three years, noting that several leaders of the world have asked him how Iran can manage in such tough conditions.
Undoubtedly, the people have suffered a lot and tried a lot to resist the pressure to help the government, he said, adding that but in the three years of severe sanctions, electricity, water, and natural gas flow were not cut.
Iran did not need to import gasoline and gas oil and it rather exported them too, Rouhani said, adding that Iran stood on its feet and was self-sufficient in the production of wheat.
He named a number of huge achievements of the government in railroads, ports, health, and medication, saying that in the past year, Iran has added 11,000 hospital beds, which is unprecedented.
US President Donald Trump, a stern critic of the historic deal, unilaterally pulled Washington out of the JCPOA in May 2018, and unleashed the "toughest ever" sanctions against the Islamic Republic in defiance of global criticism in an attempt to strangle the Iranian oil trade, but to no avail since its "so-called maximum pressure policy" has failed to push Tehran to the negotiating table.
In response to the US' unilateral move, Tehran has so far rowed back on its nuclear commitments four times in compliance with Articles 26 and 36 of the JCPOA, but stressed that its retaliatory measures will be reversible as soon as Europe finds practical ways to shield the mutual trade from the US sanctions.
Tehran has particularly been disappointed with failure of the three European signatories to the JCPOA — Britain, France and Germany — to protect its business interests under the deal after the United States' withdrawal.
On January 5, Iran took a final step in reducing its commitments, and said it would no longer observe any operational limitations on its nuclear industry, whether concerning the capacity and level of uranium enrichment, the volume of stockpiled uranium or research and development.