Iran
North America
US flag up in flames inside Iranian parliament after Trump nixes nuclear deal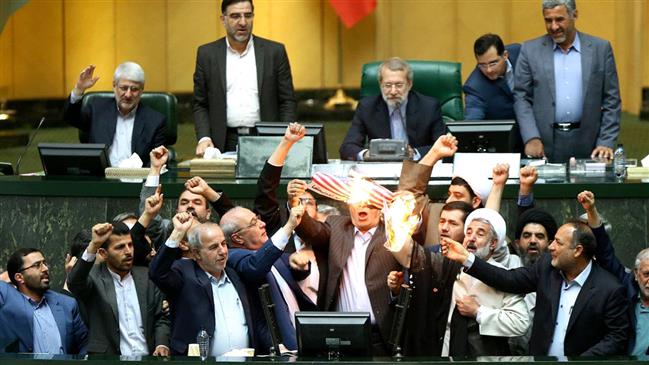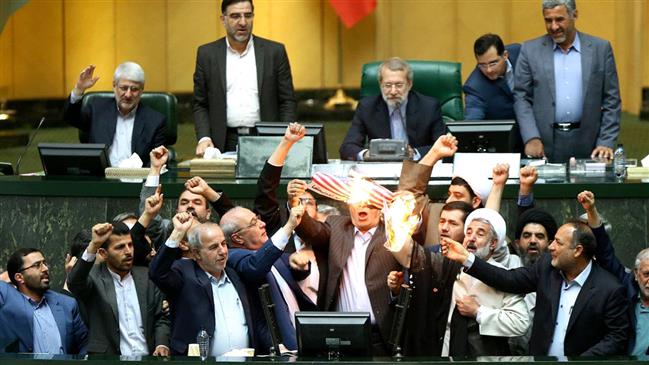 A number of Iranian lawmakers set fire to a US flag at parliament in Tehran on Wednesday, one day after US President Donald Trump announced his decision to withdraw from the 2015 Iran nuclear deal.
Footage shows the Iranian lawmakers as they gathered together to burn images of the American flag with fists raised in the air.
Under the deal, known formally as the Joint Comprehensive Plan of Action (JCPOA), Iran curbed its nuclear program in return for the removal of nuclear-related sanctions.
The deal was struck in 2015 between Iran, the five permanent members of the UN Security Council — the United States, Russia, China, Britain and France — and Germany.
Trump also signed an order on Tuesday, re-instating US sanctions against Iran that had been waived when the agreement was signed in July 2015.