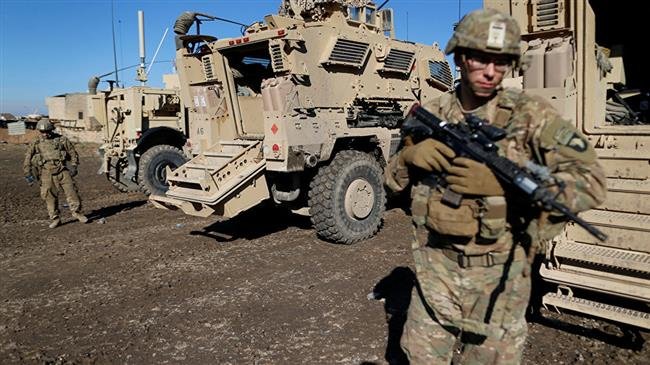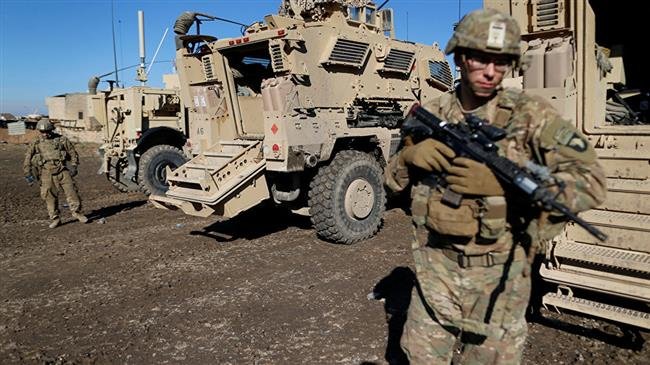 US forces have established a new military base in Iraq's western province of Anbar near the border with neighboring Syria in defiance of widespread calls to end its military presence in the Middle East region.
"American troops have built the military base in the al-Maliha area near the town of al-Qa'im, which is located nearly 400 kilometers northwest of the capital Baghdad and along the Euphrates River,"  Iraq's independent Arabic-language newspaper al-Mashriq quoted the town's mayor Ahmed al-Mahalawi as saying.
Mahalawi added, "The new base is close to the borderline with Syria, apparently aimed at monitoring the border to protect the US forces deployed inside Syria near the Iraqi-Syrian border."
The mayor noted that the military base is the second of its kind established in the Rumana subdistrict of Qa'im district. Another base was set up earlier this month.
Iraqi Air Force fighter jets have killed 44 Daesh Takfiri terrorists and destroyed their hideouts in Syria's eastern province of Dayr al-Zawr.
Separately, Frahan al-Dulaimi, a member of Anbar provincial council, said US forces "had not informed provincial authorities about the military bases."
Dulaimi added that "the provincial council has no power to prevent US forces from building bases in the desert region of the province."
Over 5,000 US troops have reportedly been deployed in Iraq to support government forces during the battles against Daesh Takfiri terrorists.
Former Iraqi prime minister Haider al-Abadi declared the end of military operations against Daesh in the Arab country on December 9, 2017.
A group of Izadi women are seeking to join a legal case against a French firm charged with paying millions to Daesh.
On July 10 that year, he had formally declared victory over Daesh in Mosul, which served as the terrorists' main urban stronghold in Iraq.
In the run-up to Mosul's liberation, Iraqi army soldiers and volunteer Hashd al-Sha'abi fighters had made sweeping gains against Daesh.
Iraqi forces took control of eastern Mosul in January 2017 after 100 days of fighting, and launched the battle in the west on February 19 last year.
Daesh began a terror campaign in Iraq in 2014, overrunning vast swathes in lightning attacks.