Syria
US forces had better leave Syria on their own: Syrian deputy FM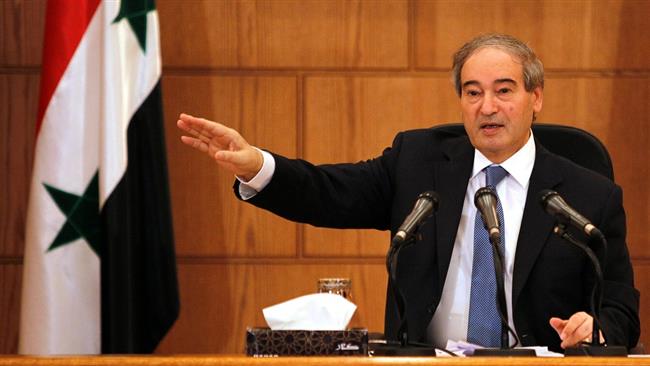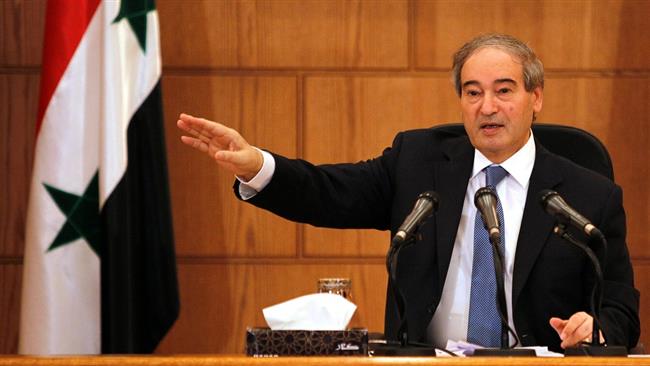 A senior Syrian official says the United States forces in Syria had better leave Syrian territory on their own, otherwise, they would be treated as "occupying forces."
In an interview with Lebanon's Al Mayadeen television channel on Sunday, Syrian Deputy Foreign Minister Faisal al-Mekdad said the presence of any foreign forces in Syria would be unacceptable.
Any party seeking to fight terrorism has to coordinate with the Syrian army, Mekdad said, adding that the American forces had destroyed infrastructure in Syria and their activities "worked to serve terrorism."
An armed conflict broke out in Syria in 2011 and soon transformed into a foreign-backed militancy by a hodgepodge of terrorist groups, including Daesh. Since September 2014, the US has been leading a coalition of its allies in an aerial bombardment campaign against what it says are Daesh positions in Syria.
The US-led coalition has not obtained permission to operate within Syrian borders, has not been in coordination with the Syrian government or military, and has failed to achieve its declared goal of degrading and destroying Daesh.
Mekdad referred to ongoing operations by the Syrian military and its allies to free the province of Dayr al-Zawr from Daesh terrorists and said the Dayr al-Zawr battle was the last major battle in Syria.
What remained, he said, were small, minor battles.
Last week, the Syrian army and its allies reached the provincial capital of the same name, breaking a nearly three-year-old siege by Daesh on government-held parts of the city. Since then, they have advanced further on the ground.
The liberation of a stretch of land in Dayr-al-Zawr that borders Iraq would be particularly important because it would stop the Takfiri terrorists' cross-border transit between Syria and Iraq. Syria's ultimate control of the oil-rich province would also help revive its economy.
Meanwhile, a coalition of Kurdish and Arab forces has also been attempting to advance in the province. The so-called Syrian Democratic Forces (SDF), which is backed by the US, has also failed to coordinate with Damascus.
'Final victory'
Separately, Sheikh Naim Qassem, the deputy secretary general of Lebanon's resistance movement Hezbollah, said in an interview of his own with Al Mayadeen on Sunday night that the liberation of Dayr-al-Zawr would mark "the final victory" over Daesh.
Hezbollah forces are assisting the Syrian military in its operations against Daesh.
Sheikh Qassem said Hezbollah would share the victory in Dayr al-Zawr, as would the Lebanese army.
He said Hezbollah and the Lebanese army enjoyed satisfactory coordination, which he said was the reason why they recently succeeded in cleansing areas on the Lebanese-Syrian border of Daesh.