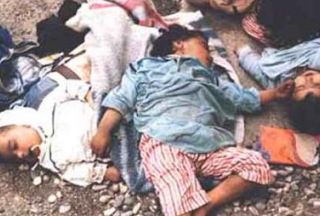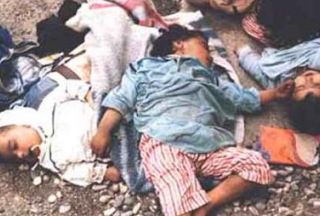 Official documents point the finger at the US and 14 other European countries for equipping former Iraqi strongman Saddam Hussein with chemical weapons, says a top Iranian official.
Secretary of Iran's Supreme National Security Council Saeid Jalili said those weapons were used by the former Baghdad regime, including in the 1987 gas attack on the northwestern Iranian city of Sardasht and in another chemical strike on the northern Iraqi city of Halabcha in 1988.
He said as long as the prime suspects in those attacks as well as in the crimes committed in Vietnam are permanent members of the UN Security Council, there is a possibility that such crimes may be repeated.
"As long as permanent members of the UN Security Council see their possession of weapons of mass destruction (WMDs) as a privilege, they cannot be expected to fight WMDs," added Jalili.
Referring to Saddam Hussein's repeated use of chemical arms against Iran during his eight-year imposed war on the Islamic Republic in the 80's, the senior official underscored the international community should call for the United States together with the 14 European governments to stand trial for supplying chemical weapons to Saddam Hussein.
Jalili was speaking at a conference in Tehran on Tuesday June 29, marking the day, 23 years ago, when the former Iraqi regime launched a deadly gas attack on the northwestern Iranian city of Sardasht.
Many of the survivors are still suffering from very serious health conditions, including severe respiratory problems and skin disorders.
The day is also observed as National Day for Fight against Chemical Weapons in Iran.