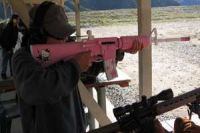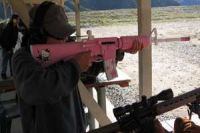 US gun sales have hit a record level and with the latest mass killing, stores are running out of stock as significant sales tops is being reported on assault rifles.
During the first eleven months of this year, the FBI has conducted 16.8 million background checks, breaking last year's record of 16.5 million not including the current sales hikes after the Connecticut school massacre.
The largest retailer of guns and ammunition in the US, the Walmart, has reported that several semiautomatic guns are sold out at various locations around the country.
The Walmart, which forbids sales of profane music, stocks the criticized assault firearm, AR-15, used at both mass killings in Aurora, Colorado and Newtown, Connecticut.
An international poll released on Wednesday shows that a slight majority in the US is now in favor of restrictions on owning guns, banning assault weapons or even complete ban on firearms.