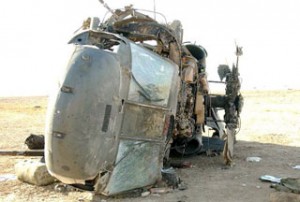 Militants have fired a rocket-propelled grenade at a US helicopter in eastern Afghanistan, but there were no casualties, says a military press officer.
Captain Elizabeth Mathias said the shooing happened on Thursday in Nangarhar province near the eastern border with Pakistan.
He said the helicopter was damaged in the dawn incident, but no one was seriously hurt.
"It did land due to enemy fire. Light injuries. None killed. Nothing severe," she was quoted as saying by Reuters.
There are currently 100,000 troops from the United States and NATO alliance in Afghanistan. The foreign forces depend on helicopters for access to remote areas.