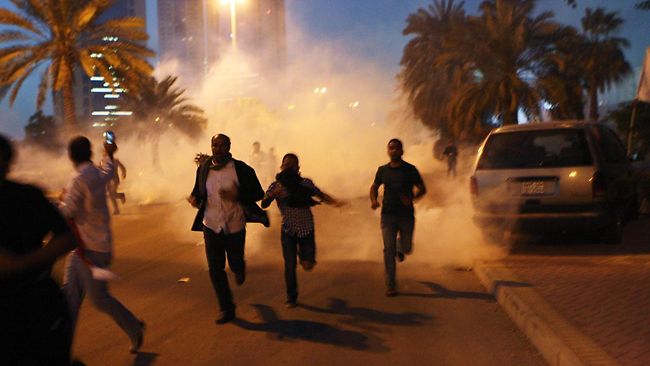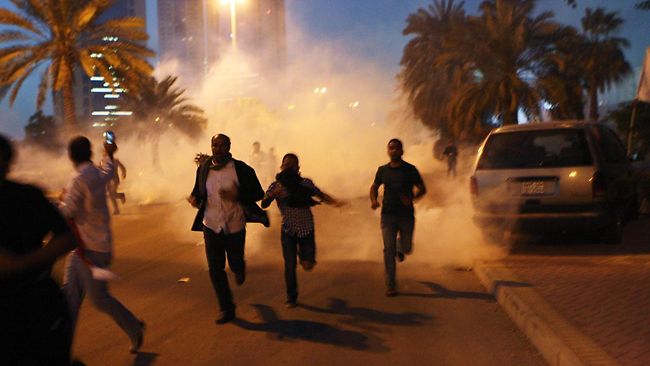 A political analyst says the US desperately attempts to hide the crimes and brutality of the Al Khalifa regime in Bahrain via media blackout, Press TV reports.
"They do not want to show the violence of the al-Khalifa; they do not want to show that we are supporting an autocratic dictatorship," Colin Cavell, former associate professor at University of Bahrain, said in an interview on Friday.
Since a popular uprising began in Bahrain in mid-February 2011, scores have been killed, many of them under torture while in custody, and thousands more have been detained. Bahraini authorities have also dismissed hundreds of people from their jobs for taking part in peaceful anti-regime demonstrations.
Bahrainis say they will continue to hold anti-regime demonstrations until their demands for the establishment of a democratically-elected government and an end to rights violations are met.
"They do not want to show that the Khalifas are getting away with torture, with murder, with banning demonstrations, with banning free speech, jailing all opposition and having the Saudis bring troops and just spray a total repression of any freedom of expression or idea of democracy," Cavell pointed out.
Referring to the protests is Saudi Arabia against the ruling Al Saud family and their effect on the uprising in Bahrain, the analyst said all the people in the Persian Gulf monarchies demand democracy.
"And so they are concerned that the people there want democracy just like they do in Bahrain and of course they should be concerned because people, not only in the Eastern Province and in Bahrain but in all the [Persian] Gulf monarchies, are tired of dictatorship, tired of 230-plus years of autocratic dictators. They want democracy, they want a say in their lives," Cavell concluded.