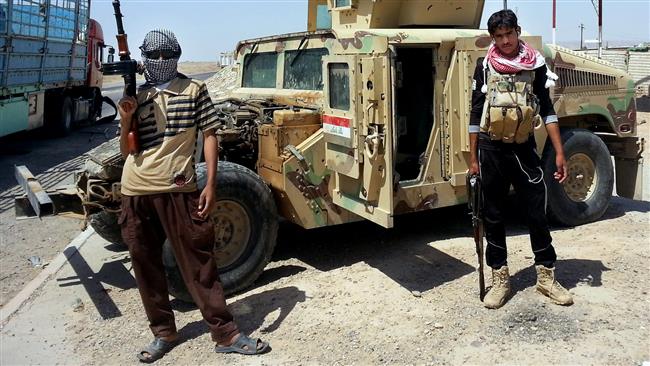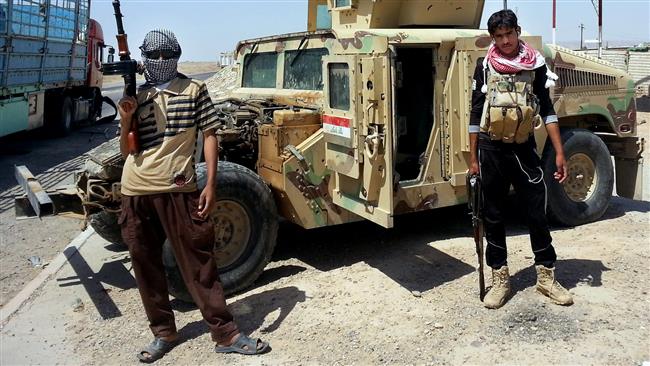 The Daesh Takfiri terrorists have been repurposing US military Humvees in Iraq, turning them into improvised car bombs.
Of the thousands of the armored vehicles supplied by the US to Iraqi security forces, some 2,300 or two-thirds of them have fallen into the hands of the terror group, according to Iraqi Prime Minister Haider al-Abadi.
After converting the cars into moving bombs, the Takfiri terrorists either use them against Iraqi forces or deploy them into Syria to solidify their foothold there.
Humvees are specifically designed to carry heavy loads while sustaining small-arms fire, a quality that seems to perfectly fit Daesh's strategy of wreaking more havoc.
"There's a simple reason the militants are using Humvees and other armored vehicles as rolling bombs," says Sean Naylor with Foreign Policy. "Their protective armored plating prevents defenders from killing the trucks' drivers before the militants can detonate their loads," while their weight allows for carrying up to a tone of explosives.
The New York-based Soufan Group estimates that Daesh used at least 30 powerful car bombs during its offensive in Iraq's Ramadi, using US Humvees to create explosions that sometimes were large enough to level an entire city block.
"There is little defense against a multi-ton car bomb; there is none against multiple such car bombs," Soufan notes, adding that Daesh "has neither a shortage of such explosives nor a shortage of volunteers" to carry out the attacks.
According to al-Abadi, Daesh mostly captured the Humvees when it overran Mosul, the country's third largest city.
Despite the losses, however, Washington has continued to deploy Humvees in Iraq, as only last year the US State Department approved a possible sale to Iraq of 1,000 Humvees, all of them equipped with reinforced armor, machine-guns, grenade launchers, other gear and support, according to the AFP.
The convoy's approximate cost was estimated at around $579 million.
The continued deployment of Humvees and other weapons that might end up in Daesh's hands bolster the argument that the US is helping the terror group's rise, either knowingly or through incompetence and neglect.