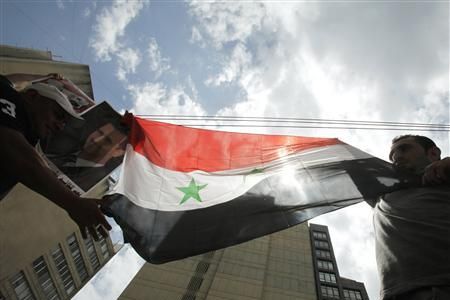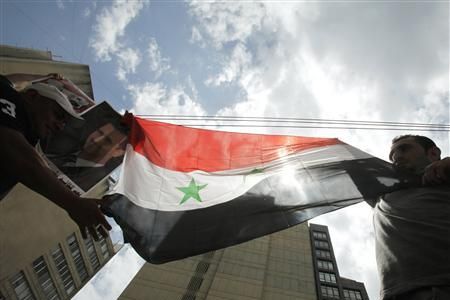 The United States has imposed new sanctions on key Syrian government figures, accusing them of cracking down on political dissidents across the country.
The sanctions signed by US President Barack Obama, target the brother and a cousin of Syrian President Bashar al-Assad as well as Syria's intelligence ministry and its chief, Reuters said Friday.
"The sanctions that were announced today are intended to show the Syrian government that its behavior and actions are going to be held to account," US Secretary of State Hillary Clinton told reporters.
The new punitive measure builds on the 2004 US sanctions against Syria, which included asset freezes and bans on US business dealings.
But White House officials admit that the almost eight-year-old bans have so far had little impact on Assad's government, as his inner circle holds few US assets.
Shortly after Obama's move, European Union diplomats said they have also agreed on an arms embargo on Damascus.
The fresh US sanctions against Syria come as the White House has refused to take a strong stand on the brutal crackdowns on peaceful protesters in Bahrain and Yemen.
There are also reports that Washington has been financing Syrian opposition groups since 2006.
According to the Washington Post, secret diplomatic cables released by the WikiLeaks say, the US State Department has funded anti-government activities in Syria with as much as six million dollars.
The latest developments come amidst a fresh wave of unrest in Syria.
A human rights group, called Syrian Human Rights Information Link, said a total of 64 people have been killed in anti-government demonstrations on Friday, in the cities of Dara'a, Rustun, Latakia, Homs and several other cities.
Most of the fatalities are reported in the southern city of Dara'a, which has turned into a center for rallies.
Meanwhile, military sources said four soldiers were killed and two others kidnapped after armed men attacked a military post in Dera'a on Friday.
The opposition accuses security forces of being behind the killings, but the government blames the deadly violence on armed gangs.
On Friday, the UN Human Rights Council voted in favor of launching an investigation into the deadly violence in Syria.