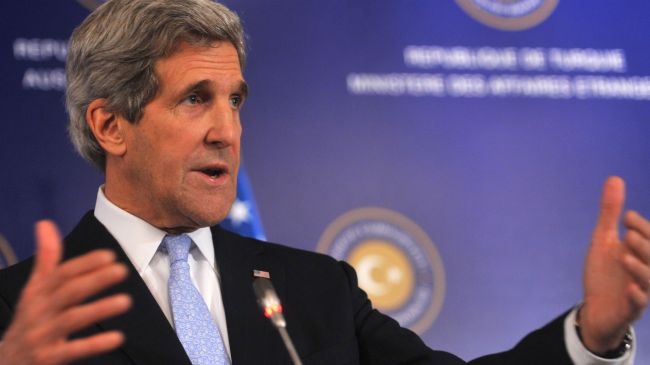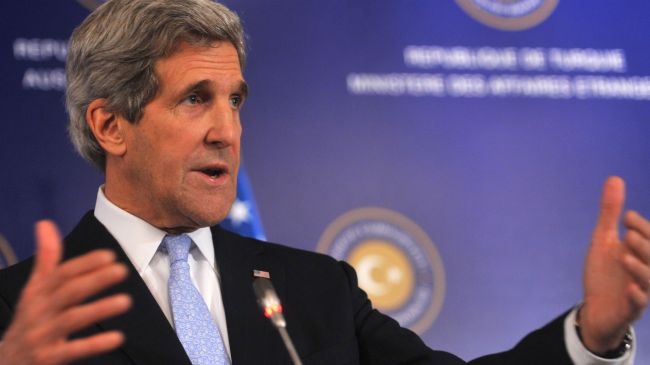 US Secretary of State John Kerry says the United States has boosted its support for the foreign-backed militants in Syria.
Kerry made the remarks at a press conference held at the end of the so-called Friends of Syria conference in Istanbul, Turkey, on Sunday, saying the US would continue to provide assistance to the militants in Syria.
He said the US government decided to provide the militants in Syria with what he called a non-lethal package.
"For the last several months, we have steadily increased our non-lethal assistance to more than 127 million dollars," Kerry said.
The new package, which would provide an additional $123 million aid to the militants, brings the total of US help to $250 million.
Media reports have indicated that the US trains the foreign-sponsored militants in the crisis-hit country, in addition to coordinating arms shipments to them.
Syria has been experiencing unrest since March 2011. Many people, including large numbers of Syrian army and security personnel, have been killed in the violence.
The Syrian government says that the chaos is being orchestrated from outside the country, and there are reports that a very large number of the militants are foreign nationals.
Damascus says the West and its regional allies including Qatar, Saudi Arabia, and Turkey are supporting the militants.