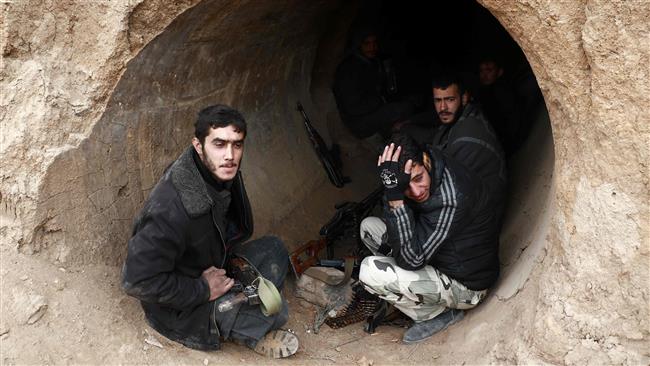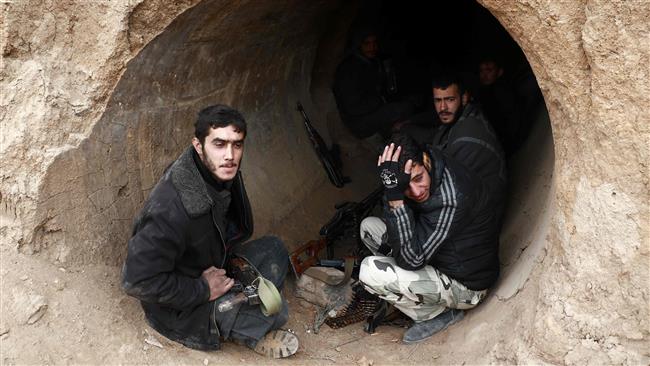 Two senior intelligence analysts at the US Central Command say they were forced out of their jobs after they cast doubt on the efficiency of Washington's support for Takfiri militant groups in Syria.
The pair, whose identities were not disclosed, said they were effectively sidelined from their positions at CENTCOM for not toeing the Obama administration's line on the US-led campaign against purported Daesh terrorists in Syria, The Daily Beast reported.
The analysts' cynical views about Pentagon's operations in Syria led to disputes with US military top-brass, who produced falsified intelligence reports about the US-led attacks against so-called Daesh positions in order to suggest progress in the Syria campaign.
The recent revelations come as intelligence experts have described the working environment at CENTCOM as "toxic" and "hostile."
A Press TV story has documented how the US teamed up with Takfiri groups early in a foreign-backed campaign to topple President Assad.
Earlier, The Daily Beast said over 50 CENTCOM analysts had stated that senior authorities gave more scrutiny and pushback on reports that suggested US failures in the so-called fight against Daesh.
The analyses that painted a rosy picture of the US-led campaign got comparatively less attention from top officials, according to the report.
Meanwhile, CENTCOM has reassigned the head of Iraq analysis, Gregory Hooker, to a position in the United Kingdom.
Hooker was leading the group of analysts that raised questions about the US-led military campaign against Daesh and dismissed relevant reports, according to a story published by The New York Times last year.
The Pentagon announced plans last year to conduct a $500 million "train-and-equip" program to produce about 5,400 militants in Syria annually as a proxy ground force against Daesh and President Bashar al-Assad, a program that yielded only a small cadre of 145 militants before it was officially pulled.
On Friday, US officials said Washington was considering to greatly increase the number of its special operations forces deployed to Syria, the Reuters news agency reports.
The US is committing more boots on the ground as the Iraqi army is closing in on Mosul and Syrian forces are shifting their attention to Raqqah after liberating Palmyra, Shaddadah and other towns.
The Takfiri groups are now being targeted by Russian airstrikes in the Arab country, which began September last year upon a request from Damascus. Moscow's air power has facilitated the Syrian army's advance in militant-held areas.
The so-called Syrian Observatory for Human Rights says at least 270,000 people have been killed in the violence that erupted in Syria in March 2011; however, some reports put the death toll as high as 470,000.