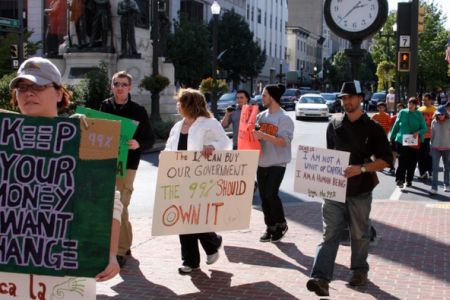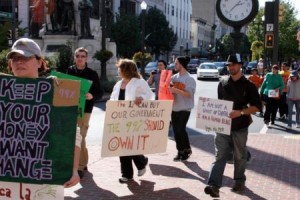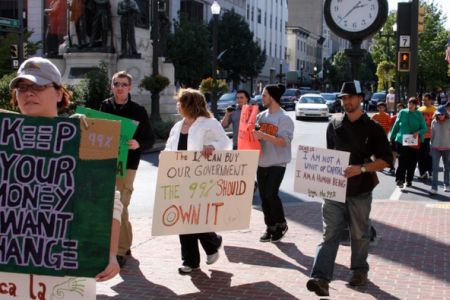 US police have intensified their crackdown on Occupy protesters in the US state of Pennsylvania, forcing the anti-corporatism demonstrators to leave their encampment.
On Saturday, police officers carried out an early morning raid against the Occupy Allentown encampment, using knives to tear down tents and tarps being used by the protesters for three months, The Republic reported.
According to protesters, the police tossed their belongings into a waste truck.
The violence took place after a midnight eviction warning issued by the police to the protesters.
Occupy Allentown protesters have planned a march for Saturday. Occupy Wall Street protesters in New York City have also planned a march in downtown Manhattan on Saturday as well.
Saturday is part of a call to re-occupy following numerous evictions and coordinated attacks by police forces across the country.
The Occupy movement first began when a group of demonstrators gathered in New York's financial district on September 17 to protest against the unjust distribution of wealth in the country and the excessive influence of big corporations on US policies.