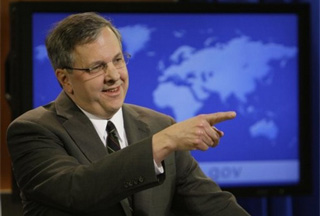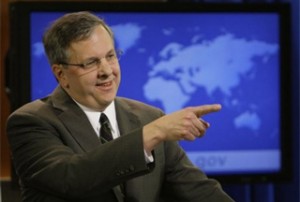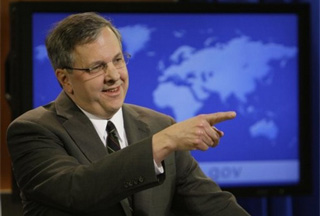 The US says the demand by the P5+1 group for inspectors from the International Atomic Energy Agency (IAEA) to visit Iran's recently-announced Fordu nuclear facility within a fortnight is not a deadline 'written in stone'.
"I don't think it was a hard deadline. We made clear it was a matter of some urgency," State Department spokesman Ian Kelly told reporters on October 2.
He added, however, that the two-week timeline was not a "drop-dead deadline."
"I don't know that it is written in stone necessarily… We do expect it to happen in the next couple of weeks," he explained, noting that Iran had in principle agreed to open the Fordu nuclear facility to inspectors.
After a break of more than a year, Iran and the P5+1 group consisting of the five permanent members of the UN Security Council – Russia, China, USA, France and the UK- plus Germany met in Geneva on October 1 to find ways of resolving their differences on a number of issues.
The talks are set to continue through October.
Meanwhile, the IAEA Director-General Mohamed ElBaradei is scheduled to fly to Tehran on October 3, to discuss the latest developments and also to work out the details for the forthcoming visits to the Fordu site by IAEA inspectors, reported Reuters on Saturday.
On September 21, Iran notified the IAEA that it was constructing a new nuclear enrichment facility in Fordu near the city of Qom to the south of Tehran, and announced that the site will be made available for inspection by IAEA specialists, in accordance with Iran's obligations under the Nuclear Non-Proliferation Treaty (NPT).
The announcement came 18 months before the introduction of nuclear fuel into the facility is set to begin, which is one year earlier than that required by the IAEA document INFCIRC/153.