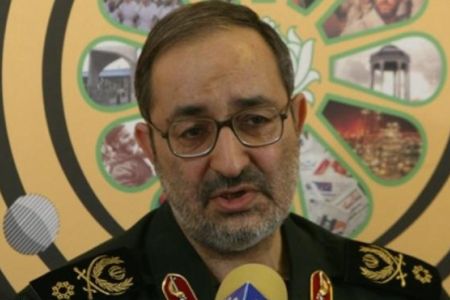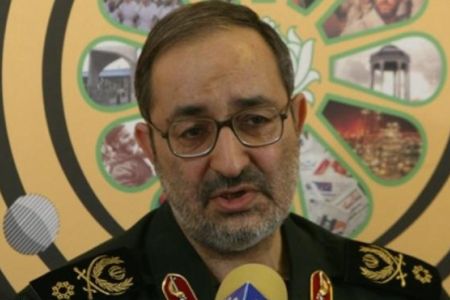 A senior Iranian commander has deplored the United States for pursuing the policy of Iranophobia in the Middle East, saying it is a failed move in the region.
"Defense policies of the Islamic Republic of Iran follow regulations and doctrines," Deputy Head of Iran's Armed Forces Joint Chiefs of Staff Brigadier General Masoud Jazayeri told Mehr news agency on Saturday.
The Iranian commander reacted to interfering remarks by US Defense Secretary Robert Gates against the Islamic Republic and said persons like the US defense secretary has a poor understanding of Iran's regulations and doctrines.
Speaking after a week-long travel that included the United Arab Emirates (UAE) and Oman, Gates had claimed that Iran's neighbors are clearly concerned about Tehran's "aggressive behavior" and support international sanctions.
Jazayeri said despite claims by the US government, sanctions are ineffective and added, "Regional countries are well aware of the issue."
The senior Iranian commander described the ongoing propaganda campaign against Iran as "psychological warfare."
The remarks came while UAE Foreign Minister Sheik Abdullah bin Zayed Al Nahyan has called for the lifting of UN Security Council (UNSC) sanctions imposed against Iran.
"We want the Security Council to go back and end the sanctions on Iran, but we want Iran to help in this as well," he said at the annual (Persian) Gulf Cooperation Council summit.
The UNSC imposed a fourth round of sanctions against Tehran in June following an intense US campaign claiming that Iran's nuclear program may have potential military applications.
Iran has described the sanctions as illegal, insisting that the Nuclear Non-Proliferation Treaty, to which it is a signatory, gives it the right to pursue peaceful nuclear technology.
Meanwhile, the (Persian) Gulf Cooperation Council issued a statement at the end of a two-day summit in Abu Dhabi on Tuesday, calling for the enhancement of relations with Iran.
The (P)GCC member states said they were keen to forge closer cooperation with Tehran and underlined that they favor cooperation based on mutual respect, non-interference in other nations' internal affairs and peaceful settlement of differences without resorting to force or threats.