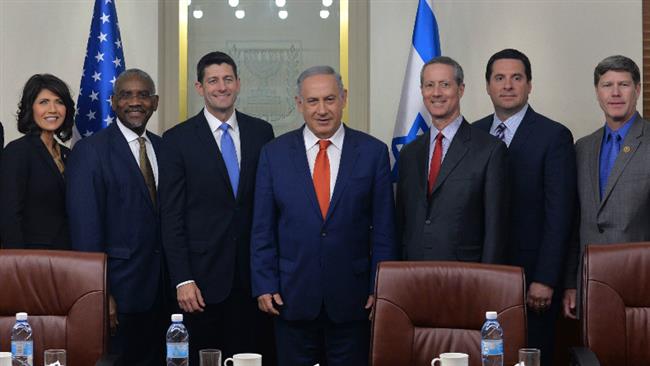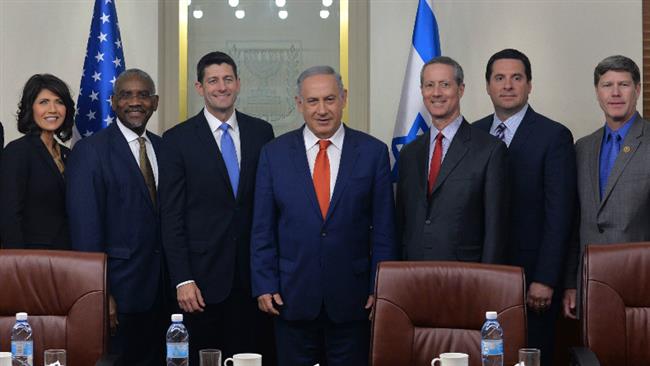 Speaker of the US House of Representatives Paul Ryan led a bipartisan delegation of members of Congress to the Israeli Knesset, stressing that the alliance between Tel Aviv and Washington is "more important than ever."
During his first official visit abroad as the House speaker, Ryan met with Knesset speaker Yuli Edelstein on Monday and said the United States will work "shoulder to shoulder" with Israel to counter their common threats.
"I wanted to come to Israel first to emphasize how important the US commitment to Israel and strong friendship with Israel is to us," the Republican of Wisconsin said.
"Especially against the shared security threats of ISIS (Daesh) and Iran, this friendship is even more important than in the past," he continued.
The speaker reassured his Israeli counterpart that the US Congress would rigorously push back against any boycott efforts against Israel.
Upon arriving in the occupied territories, Ryan tweeted that, "as long as I am speaker, I will not allow any legislation that divides #Israel & America to come to the House floor."