Iraq
North America
US-israel made Daesh claims rocket attack on oil refinery in Iraq
The Daesh terrorist group has claimed a rocket attack that hit a small oil refinery in northern Iraq on Sunday.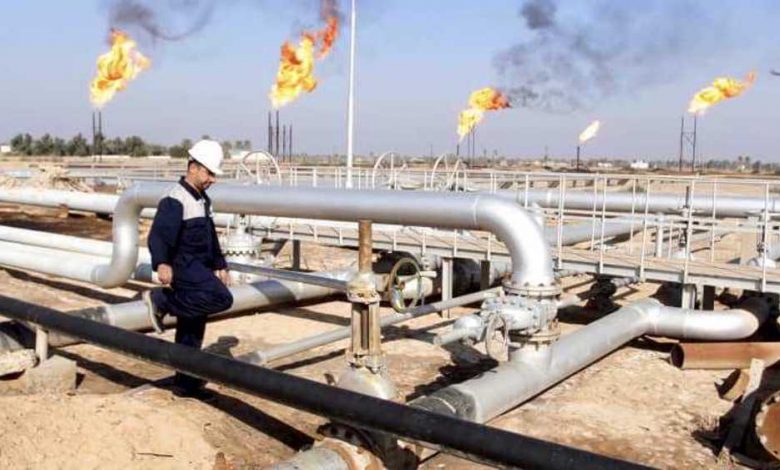 A spokesman for the state-run Northern Refineries Co, which runs a number of Iraqi refineries, told Iraq's state news agency that two rockets had hit the Siniya refinery in the northern province of Salahuddin on Sunday, causing a fire that it said had been extinguished.
Deash claimed responsibility for the attack in a statement posted on its official channel, saying two Katyusha rockets were fired at the Siniya refinery.
According to officials, the operations were suspended at the refinery as a safety measure to prevent further damage.
"We completely shut down production units to avoid extensive damage that could result," a chief engineer at the refinery, who asked not to be named, told Reuters.
There were no reports of casualties.
The oil ministry said in a statement that firefighters managed to put out the blaze at a fuel tank. It also cited Deputy Oil Minister Hamid Younis as saying that operations are expected to be resumed in "the next few hours after assessing the damage".
The Siniya refinery has refining capacity of 30,000 barrels per day.
Daesh emerged in Iraq in 2014 amid the chaos and ruin that had resulted from the United States' invasion of the Arab country.
A bloated US-led coalition launched an extensive military operation in Iraq supposedly to target the terror outfit in the same year. However, the coalition proved surprisingly slow in confronting the terrorists.
Daesh soon swept up large swathes of the Iraqi territory, prompting Baghdad to solicit military advisory assistance from neighboring ally, Iran. The joint anti-terror push — in which the PMU, also known as Hashd al-Sha'abi, played a crucial role — defeated the Takfiri group in late 2017.
The group's remnants, however, keep staging sporadic attacks throughout Iraq, mainly in the eastern Iraqi Diyala Province, Nineveh and al-Anbar provinces in the country's west, and Salahuddin province that is wedged between them.
Earlier this month, the terrorists launched two fatal attacks against Iraqi forces.
Daesh's strikes come as the United States has announced that it would withdraw another 500 troops from Iraq, reducing its deployment to 2,500 troops.
Observers warn that the terrorists, who are widely believed to be receiving support from the US, are staging the attacks simultaneously with Washington's announcement to provide an excuse for American forces' continued stay in Iraq.