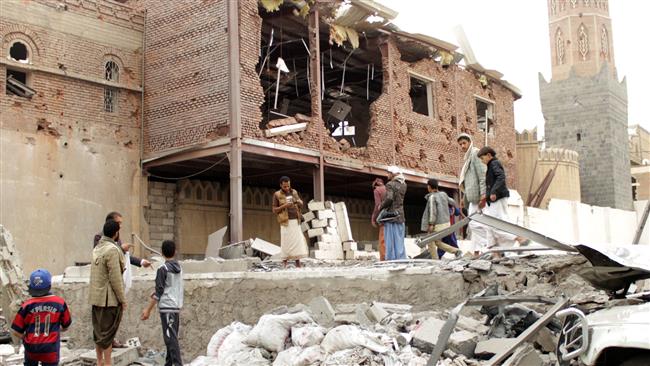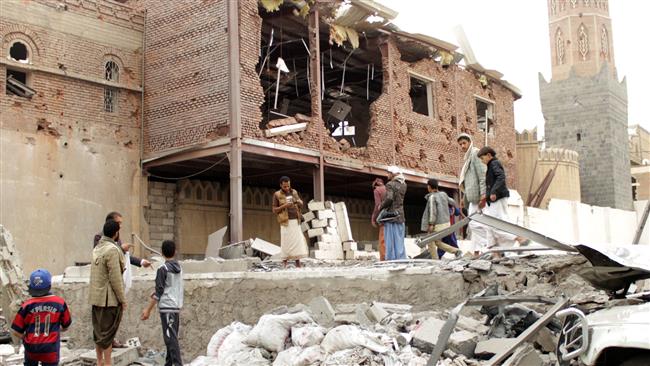 Saudi Arabia continues bombarding areas in Yemen as the army in the impoverished Arab country goes on carrying out rocket attacks in retaliation for the Saudi airstrikes.
According to local media reports, Saudi warplanes bombarded the districts of Harad and Midi in the northwestern province of Hajjah during the early hours of Sunday.
The Saudi jets also hit the northern Yemeni province of Sa'ada and targeted the areas of Wadi Abu Jubarah and al-Malil.
The Saudi fighter jets also bombarded several areas in the central province of Ma'rib.
There has been no report on the possible casualties or damage following the latest round of the Saudi attacks.
In reprisal for the Saudi airstrikes, the Yemeni army, backed by popular committees, has fired rockets on Saudi military bases in Saudi Arabia's southwestern region of Jizan.
Reports said Saudi forces at the military base of al-Alib were forced to leave their posts after the base was targeted by Yemeni artillery attack.
Yemeni forces reportedly fired as many as 10 and 20 rockets on the Saudi military bases of Ein al-Hareh and al-Ma'azab, respectively. A number of Saudi military vehicles were destroyed in the Yemeni rocket attacks.
The Yemeni forces also attacked the Saudi military base of Jalah in the southwestern region.
Saudi Arabia began its military aggression against Yemen on March 26 – without a UN mandate – in a bid to undermine the Houthi Ansarullah movement and to restore power to the fugitive former president, Abd Rabbuh Mansour Hadi, an ally of Riyadh.
Over four months of the Saudi airstrikes have caused severe shortages in basic necessities in Yemen.
According to the United Nations, the conflict in the impoverished country has killed nearly 4,000 people, about half of them civilians, since late March, while 80 percent of the population needs aid and protection.
Many international aid organizations are seeking a safe passage into Yemen to send much-needed medical and humanitarian supplies to the country.