Iran
Middle East
North America
Palestine
US, Israel Source of Every War, Dispute in Region: Iran's Rouhani
Iranian President Hassan Rouhani deplored the Washington government's policies in the Middle East and said the US and its staunch ally, the Zionist regime of Israel, are the source of every war and dispute in the region.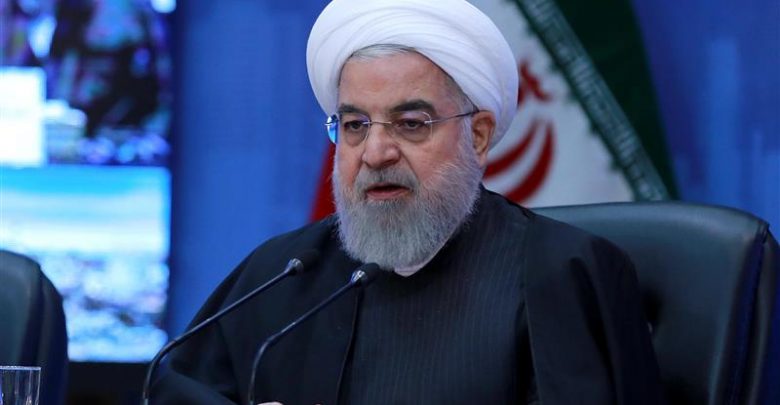 Addressing the opening ceremony of the 33rd International Islamic Unity Conference in Tehran on Thursday, Rouhani referred to the defeats of the US and Israel in the region and said, "Americans and Zionists will succeed in their conspiracies against the Islamic World if they are able to distance our young generation from the right ideals, and introduce the enemy to them as friend and the friend as enemy."
For at least the past three decades, the US and the Zionist regime have been the source of "every war, massacre, and dispute in the region," he said.
"The young generation should understand that the US has not been and will never be a friend to regional nations and Muslims and that regional issues must be resolved by the people of the region," Rouhani added.
The president further described Palestine and al-Quds as the most important issue in the Muslim World and said it is the policy of Washington and Tel Aviv to consign this issue to oblivion.
"The public opinion in the Islamic World will not allow enemies to make the issue of Palestine and the Holy Quds as the top priority of the World of Islam be forgotten," he went on to say.
The International Islamic Unity Conference marks the birth anniversary of Islam's Prophet Muhammad (PBUH). Themed "Ummah unity in defending the al-Aqsa Mosque," the event will run until November 16, with 350 personalities from 93 countries in attendance.
It is held annually in an effort to lay the ground for stronger unity and solidarity among Muslims and provide solutions for their problems.
In relevant remarks in July, Leader of the Islamic Revolution Ayatollah Seyed Ali Khamenei expressed confidence that the oppressed people of Palestine will emerge victorious in the face of Israeli occupiers and said the Islamic Republic has no hesitation when it comes to supporting Palestine.
"The Islamic Republic of Iran does not stand on ceremony with any country in the world when it comes to Palestine," the Leader said in a meeting with a high-ranking delegation from Hamas, adding, "We have always expressed our views on Palestine clearly and transparently."
"Even in the international arena, our friendly countries, with whom we have differences of opinion in this regard, know that the Islamic Republic is completely serious on the Palestinian issue," Ayatollah Khamenei stated.
"One of the major causes of hostility toward the Islamic Republic of Iran is the issue of Palestine but these hostilities and pressures will not make Iran retreat from its stance on the issue because support for Palestine is a religious issue," the Leader underscored.