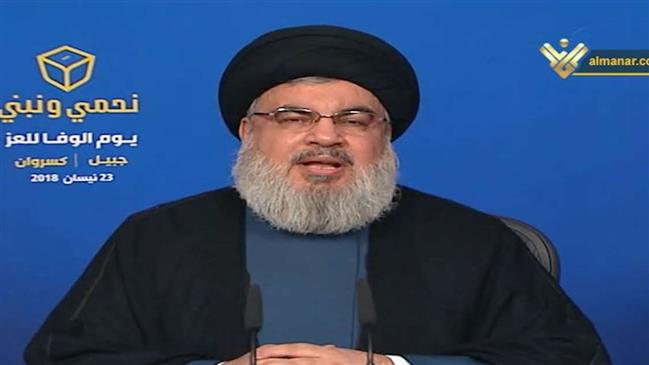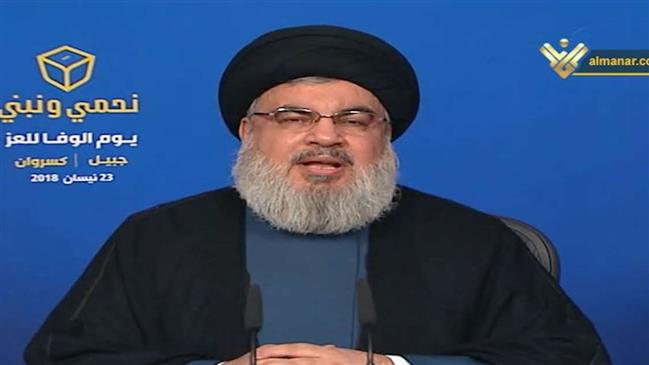 Secretary General of the Lebanese Hezbollah resistance movement, Sayyed Hassan Nasrallah, says the US and Israel are too weak to a wage new war like their previous wars.
During a speech to mark the anniversary of the 2006 Israeli war on Lebanon on Tuesday night, Sayyed Nasrallah said the Lebanese Resistance Movement is more powerful than at any time during its history.
Sayyed Nasrallah said tensions are high with US' own allies, and the axis led by Saudi is retreating following failure in Syria and Iraq.
Sayyed Nasrallah also mentioned that Despite siege and being abandoned, Gaza is firm and has been offering sacrifices everyday .