Middle East
US-israel, Turkey backed Daesh claims butchering Bangladesh doctor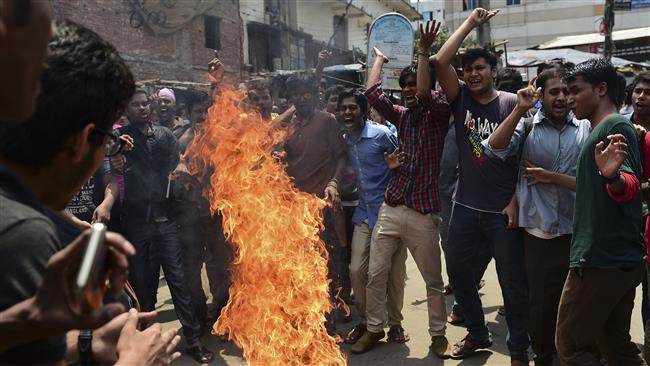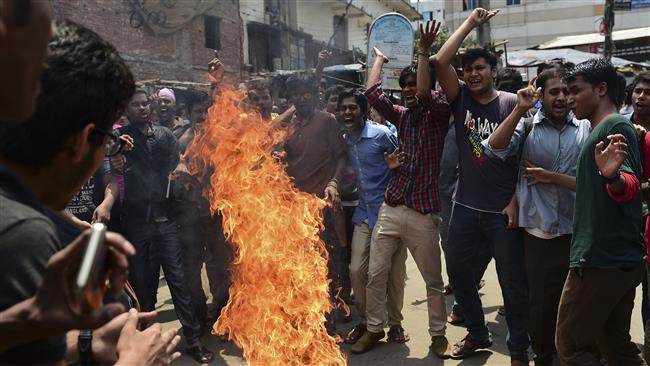 The Daesh Takfiri terrorist group has claimed responsibility for the hacking to death of a doctor in western Bangladesh.
The fatal attack against 55-year-old Sanaur Rahman took place in the district of Kushtia, 245 kilometers (150 miles) from the capital Dhaka, on Friday said district police chief Mohammad Sahabuddin Chowdhury.
The attackers also inflicted serious wounds upon a university teacher, named as Mohammed Saifuzzman, who was accompanying the doctor on his way to a clinic.
Police quoted local people as saying that the attackers hacked them with sharp weapons. Police recovered a machete from the scene of the attack.
Daesh claimed the killing through the Amaq news agency, which is affiliated to the terror group, reported the SITE Intelligence Group, a US-based organization that tracks terrorists' online activities.
Such attacks have been haunting the country for the past several months. They have claimed victims among prominent secular bloggers and activists as well as its Muslim community.
Daesh, which is mainly active in Syria and Iraq, and al-Qaeda's operatives have claimed a number of the killings.
Last Saturday, at least four assailants hacked a 75-year-old monk to death in southeastern Bangladesh.
Late last month, unknown assailants hacked two people to death in the capital, two days after a university professor was murdered in a similar way in the country's northwest.
Bangladeshi Prime Minister Sheikh Hasina's government has accused the opposition of supporting radicals it blames for recent attacks, while denying that Daesh has a presence within the country.