Egypt
US, Israeli-puppet Egyptian regime demolishes 700 houses along Gaza border in two days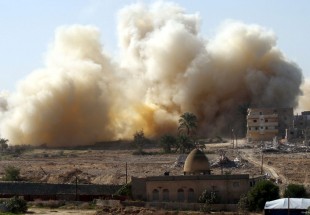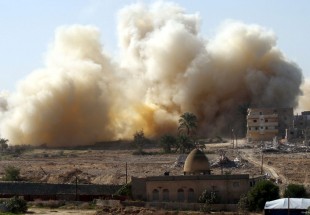 Egyptian authorities are to finish the demolition of houses in the buffer zone along its border with the Gaza Strip; pls48.net reported an Egyptian official in northern Sinai saying yesterday.
Earlier, the Egyptian armed forces announced they would double the buffer zone to one kilometre. Experts said that an empty zone would extend up to five kilometres.
The official source said that 802 houses, inhabited by 1,156 families, had been affected because they are adjacent to tunnels. In addition, the source said that 87 houses contained tunnels and more than 700 houses had been demolished to date.
According to the source, the Egyptian authorities have paid approximately 63 million Egyptian pounds ($8.8 million) in compensation.
Following the demolition of 709 homes, authorities said 93 houses were on the waiting list; they are due to be demolished in the next couple of days.
To justify the extension of the buffer zone, the armed forces said that the tunnels are longer than expected; some were 800 metres.
Pls48.net reported official sources in the coup government claimed that the government pays 1,200 Egyptian pound ($160) compensation per metre for concrete buildings and 700 Egyptian pounds ($90) compensation per metre for other structures.
The website said that the authorities pay the families 900 Egyptian pounds ($126) to rent temporary accommodation for three months.